There are many challenges to deploying a global contact center (as disscused in last weeks blog), but in most cases, there are more benefits involved in creating local points of presence with virtual contact centers with local representatives. The promise of cloud solutions is to virtualize contact centers, allowing an agent to connect transparently from any location and take calls from consumers anywhere in the world.
It is possible to establish local presence including local toll free numbers, local processing and recording of calls.
The concept has been available in the form of an "edge device" enabling to control remotely VoIP telephony offered by some legacy Contact Center providers. It now possible to take this concept into the cloud and implement it with software, hosted in a local cloud. This technology advancement allows companies to virtualize the call termination and recording in a local cloud provider.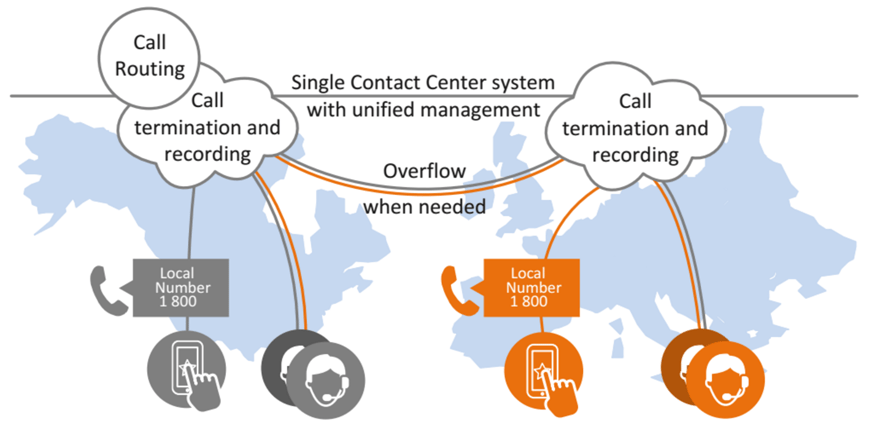 The Figure above illustrates Edge Device functionality in which a global company decides to work with a cloud contact center vendor to support both locations. Because all data is being stored within the local cloud and all calls are being terminated locally, there are no problems with latency, compliance or costs associated with procuring local numbers. The operational problems outlined in last weeks blog under the multiple-cloud deployments model are also removed under this scenario because the company is now using a single vendor for their contact center technology in all global locations.
Check out or blog on Thursday for the ultimate model for contact center globalization success or click the button below to gain access to the full white paper on Going Global with the Cloud.