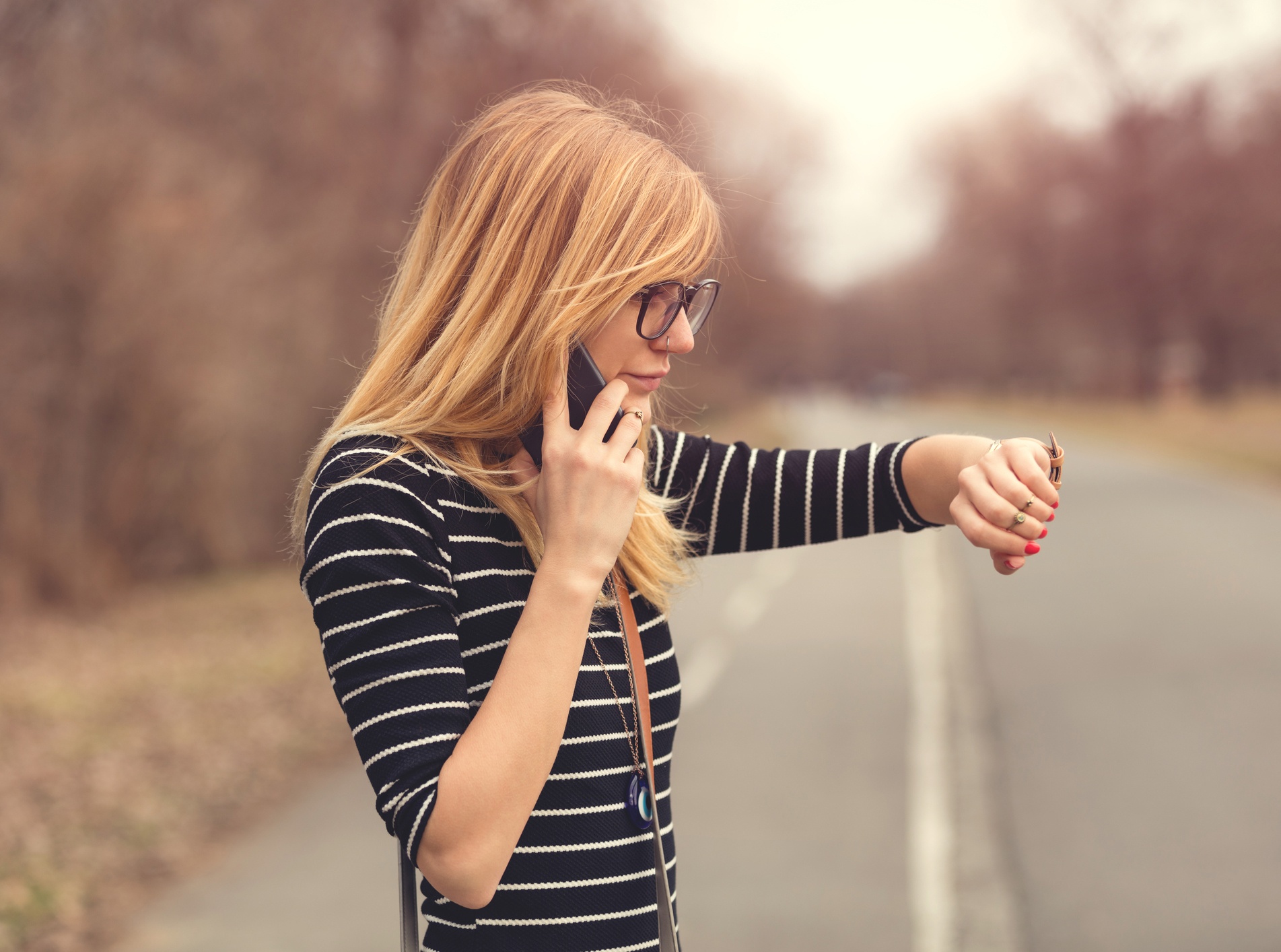 Contact center Key Performance Indicator (KPIs) are used by SMB and enterprise companies to make better business decisions and improve the customer experience. Also called metrics, KPIs are the measurable values that show just how effective your business is at achieving its goals.
In our last couple blogs, we touched upon the top agent KPIs and team KPIs that your contact center should be tracking. We also covered the real-time metrics that supervisors use on a daily basis to monitor the status and productivity of their agents.
This time, we'll check out some of the most used services metrics that show how your services are doing. A service is a specific reason for customers to initiate an interaction with a contact center, or, in the case of outbound dialing, for a contact center to initiate an interaction with a customer. In the contact center space, a service typically means the type of channel that connects the customer to the business: voice, email, chat, and so on.
Not only do supervisors monitor teams of agents, you are checking the performance of the services your contact center offers. Real-time dashboards and wallboards provide a broad view of:
Status: Where are the customers now—in IVR, on hold, waiting, being helped?

Abandonment: How many interactions were abandoned or dropped?

Dropped calls/chats: How many interactions were dropped, and why?

What's in the queue: How many customers are waiting to be helped?

Service level: How many calls and interactions have been accepted and handled today?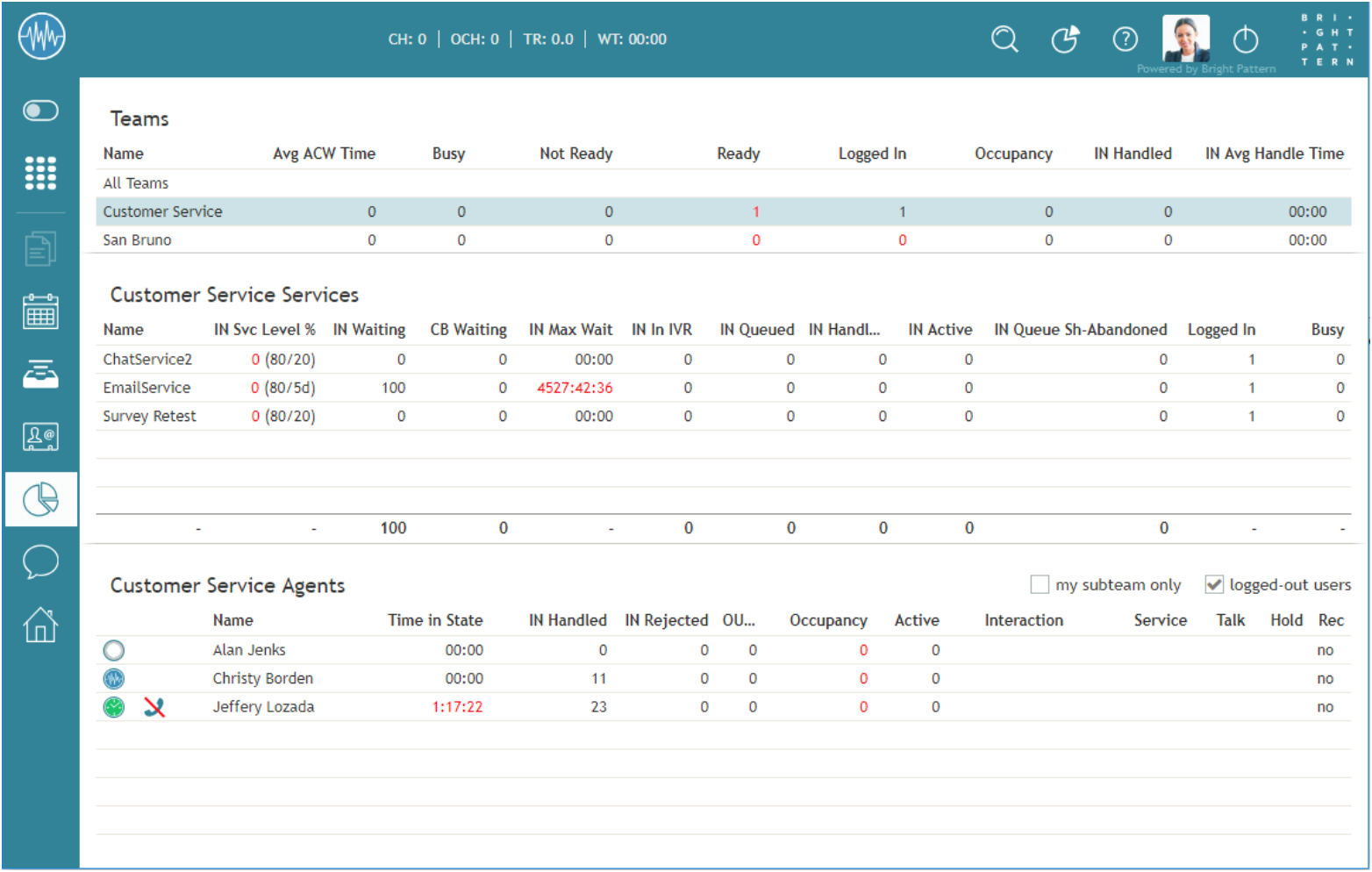 Keep in mind that you can track the nitty gritty of things by showing very granular metrics--if you want--and there may be dozens of service KPIs available in your contact center software.
The following are generally the most used and most basic of metrics that show where your customers are in your service offerings.
Name - The name of the service. This may seem obvious, but it's not when you're monitoring three or more simultaneously.

SLA - For voice services, SLA is the percentage of calls answered before the threshold time calculated over the most recent 20 calls. For email, it's the percentage of emails replied to within the predefined service level threshold.

Waiting - How many customers are waiting to be helped for the given service.

Max Wait - The longest amount of time that the customer could wait before being helped.

In IVR - How many customers are in the IVR for self-service.

Queued - The number of customer interactions waiting to be connected to an agent.

Handled - The number of customer interactions that have been handled for the service.

Active - The active users (agents) handling interactions for the service.

Logged in - The number of agents logged in to your contact center.

Busy - How many agents are busy helping customers.
When you work in customer service, it's safe to assume that people are calling, texting, emailing, and chatting with you not because they want to, but because they need to. Assume that they are already having a bad day, so do your best not to make it worse. For any service, it's ideal to see low numbers for the metrics related to waiting and being on hold. In addition, you want to see high SLA, which shows that agents are helping customers promptly. Your goal is to help people quickly and efficiently. Don't make your customers wait.
Service metrics provide detailed information about how your team's customer service handling is impacting the customer. Ultimately, the quality of your services is directly related to customer satisfaction. Supervisors who see the number of customers waiting in queue rising higher than the number of logged-in, available agents to help them, can see that some adjustments need to be made as soon as possible.
A Contact Center Driven by Insights
KPIs provide the insights you need for improving agent engagement and elevating the customer experience. The customer experience hinges on empowering agents with the right training, tools, and service model. Bright Pattern's omnichannel contact center software helps empower agents with unique tools that facilitate better conversations, boost agent performance, and deliver higher returns in customer satisfaction and agent engagement. Having a unified and powerful agent desktop that displays important KPIs helps to keep supervisors focused on teams and agents focused on customers.
You can learn more about how monitoring agent metrics can help improve agent engagement and customer service by downloading our e-book.