Over the last 20 years, substantial advancements in technology have shaken up multiple industries, allowing for greater improvements in efficiency all while decreasing overall costs. Whether it's on-demand, 3D-printed medical devices, demolition robots in construction, or self-driving semi trucks, nearly every area of business uses the latest and greatest tools to ensure they are performing at peak production. So, when it comes to providing customer support for the most demanding clients, why settle for antiquated software? Let's take the case of VIPdesk Connect.
VIPdesk Connect started as a concierge service for some of the world's top luxury brands. The firm quickly learned that its unique approach to providing support could be replicated to include any brand that was looking to elevate the customer experience (CX). What makes VIPdesk Connect stand out in an industry barraged with mediocrity? In short, VIPdesk Connect hand-selects dedicated teams of intelligent professionals and then arms them with the resources needed to reduce the "friction" of traditional customer service channels.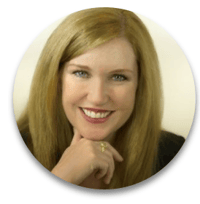 "It's our mantra that we're on a mission as a business to elevate the human interaction experience," said Sally Hurley, CEO of VIPdesk Connect. "We believe that taking care of customers means making it easy for them to love the brands they already love."
VIPdesk Connect's approach to supporting the love of their brands comes from the flexibility and innovation that is lacking in traditional call centers—VIPdesk Connect doesn't even like the phrase "call center," but we'll tackle that in a future blog post. With this mindset, it made sense for VIPdesk Connect to move from a conventional, server-based software solution into a cloud-based platform that could iterate and experiment alongside them.
Enter Bright Pattern.
VIPdesk Connect was actually familiar with Bright Pattern's platform; it was using a white-labeled version provided by a different vendor. However, this multi-layered approach wasn't working efficiently in times of troubleshooting, add-on services, and pricing. Additionally, VIPdesk Connect learned that the vendor was using a legacy version of the platform.
"Technology was changing like the wind…and Bright Pattern was two versions ahead of where we were before," Sally explained.
Moving to the cloud would instantly allow a forward-thinking company like VIPdesk Connect the freedom to experiment and iterate in order to make its offerings better.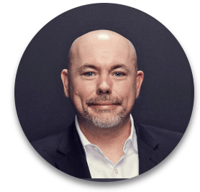 Migration to Bright Pattern's native platform was ultra-fast. "We ripped it off like a Band-Aid," proclaimed Jeff Kramp, VIPdesk Connect's VP of Technology. Due to the familiarity of using Bright Pattern's platform, VIPdesk Connect decided to do most of the migration itself. Even with a lot of questions and a tight timeline, Bright Pattern's talented support staff helped VIPdesk Connect complete migration in one week.
"Not only do you get the platform, but you get the expertise," added Kramp.
And the results after four months of working with Bright Pattern?
VIPdesk Connect's associates now have the most up-to-date, technologically advanced software solution in the CX industry.
"We were on a version from 1982," Kramp joked, "…now tech doesn't become a question anymore."
In addition to the latest software, VIPdesk Connect has the capacity to scale at a moment's notice without the annoyance of having to deal with telcos or suffer drops in call quality.
"We don't have outages anymore…a lot of our challenges went away when we moved to the cloud," - Jeff Kramp