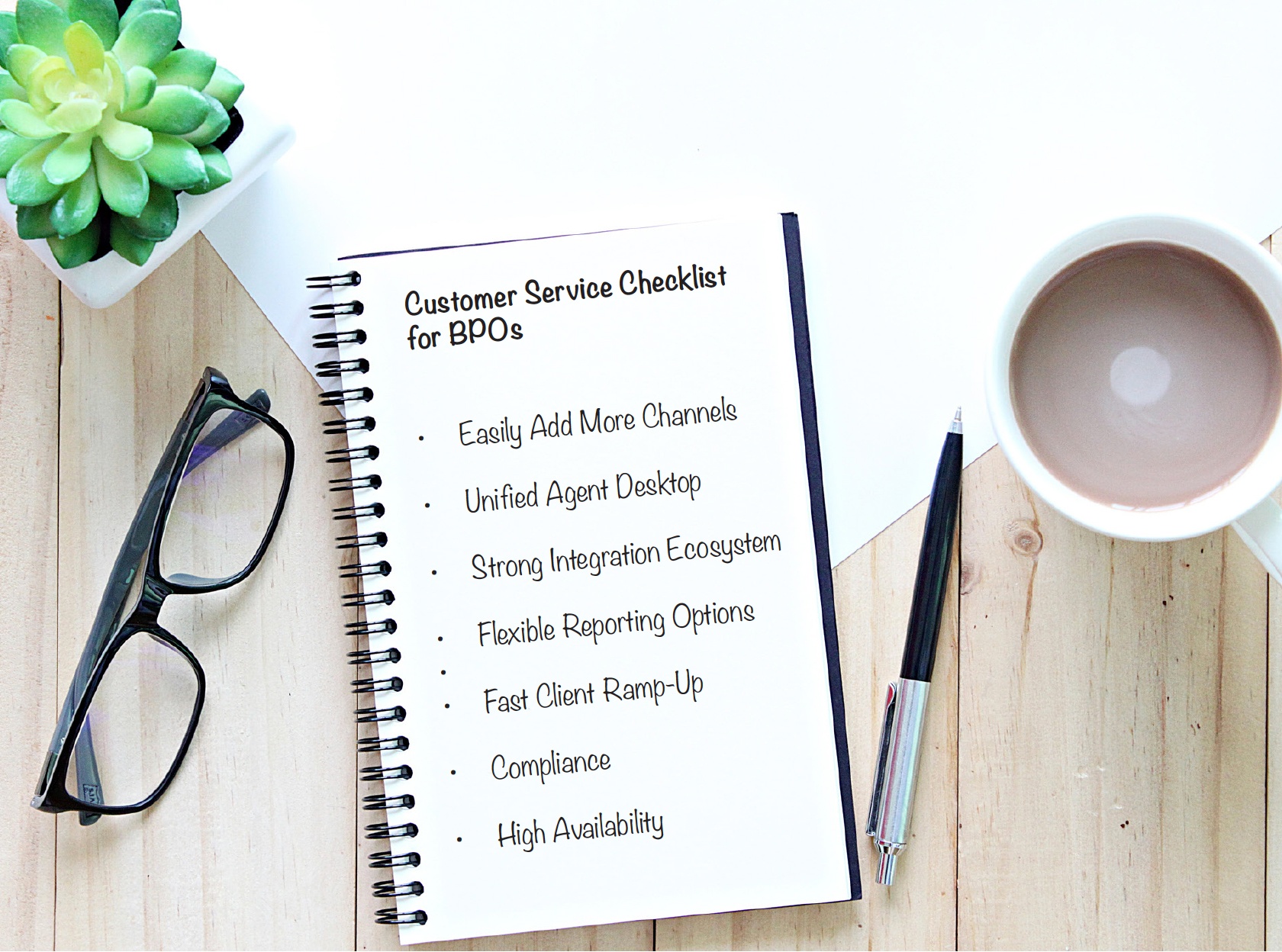 As more consumers use digital channels to talk to friends and family, the more they expect to find top brands on all their favorite digital channels, such as chat, forums, and social messengers. Companies need to respond by meeting their customers on these channels, or else risk losing them to the competition.
Business processing outsourcing companies (BPOs), in particular, need to respond swiftly to new client demands and offer a service that is impressive and efficient without breaking the bank.
Omnichannel Technology for BPOs
BPOs can use omnichannel contact center functionality to differentiate their offering and stand out among the competition. They can also experience cost savings when consolidating from multiple vendors to a single platform that provides all necessary channels. BPOs should select a contact center solution that includes the following features to gain and retain top brands.
Easily Add More Channels

- As a BPO, some of your customers will need only inbound/outbound voice, but other brands will need to scale to a full omnichannel solution and add new channels as they grow. Choose a vendor that has all the channels necessary for your customers today, with continuous innovation plans for future channels.
Unified Agent Desktop

- Many omnichannel contact centers comprise multiple technology vendors, making it difficult for agents to navigate. Select a platform that allows agents to work in a single user interface for all supported channels. Consider running specific use cases with the vendor to see how it prioritizes different channels and whether it allows agents and customers to move seamlessly from digital channels to voice.
Strong Integration Ecosystem

- As BPOs, you may need to support multiple customer relationship management (CRM) solutions. Select a contact center provider that provides out-of-the-box CRM integrations with top providers and has a well established integration ecosystem for workforce optimization (WFO), workforce management (WFM), Natural Language Understanding (NLU), artificial intelligence (AI), and bot capabilities.
Flexible Reporting Options

- Retain customers by providing them with

quality control and oversight options, including direct client access to monitoring, call grading, ad-hoc reporting, and customer survey data.
Fast Client Ramp-Up

- Select a vendor with a web-based Agent Desktop in Citrix that can work through firewalls, one that boasts built-in softphone and other telephony features for easy deployment.
Compliance

- As a BPO, you work within several different industries, including contact centers with strict compliance requirements. Ensure compliance by partnering with a vendor that's third-party certified for compliance with PCI, HIPAA, TCPA, and other top security standards.
High Availability

- Select a vendor with a strong disaster recovery plan and near 100% uptime. Any time your provider is down, you are losing money. Inquire about uptime, active-active disaster containment, and service-level agreements (SLAs).
Offer your clients the most innovative contact center technology available. Bright Pattern's contact center software for BPOs helps you simplify omnichannel interactions within a single user interface.