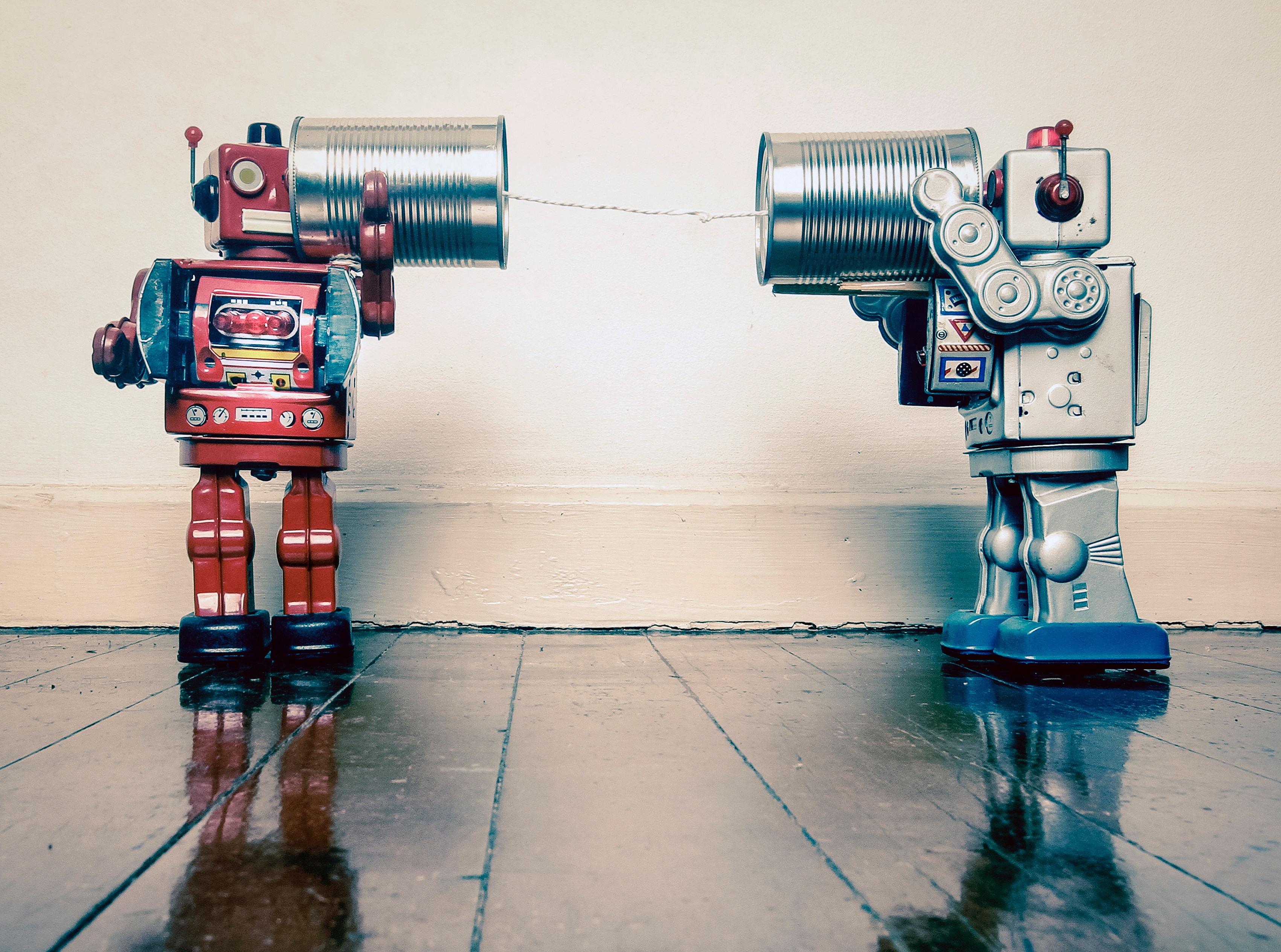 Earlier this month I talked on the challenges of AI and bots and provided my top two tips for how to win with AI and bots in your contact center operations. Today, I am going to share three more tips to create a winning strategy.
3. DIGITAL CHANNELS OF CHOICE - SEAMLESSLY CONNECTED
To stay relevant, it is key that your company expand its channel lineup with all the digital channels that your customers are on. The modern contact center is high-tech, convenient, and nimble, able to connect with customers easily on every channel: voice, chat, email, SMS, bots, messengers, video, and more.
Chat has been the fastest growing channel, but experts predict new messaging channels will overtake chat in the next wave. Agents need to be trained to communicate over these new channels and be able to hop across them if they have the right skills.
People have never been as connected as they are today. Your contact center needs to be ready to provide service solutions in the ways your customers expect, and that means offering their digital channel of choice, both classic and emerging.
4. DIGITAL CONVERSATIONS FOR A MOBILE WORLD
In addition to unifying bots and humans and offering new channels, it is also important to communicate with people where they are. In our super-busy, high-tech world, people are often looking at their mobile phone on trains, planes— and all too often—their automobiles. People are on the go. COPC recently reported that mobile care will increase 41% in 2018.
Banks were the first to have some of the most useful apps when they first created the deposit-by-picture feature. Yet, when you hit the "contact us" button in most apps in other industries, you are routed to a general phone number where an IVR asks you what language you speak rather than offer personal service. Instead, make sure that the bots and channels previously discussed can be integrated into mobile conversations wherever the customer may be.
In the example shown, text or chat is integrated into an app where the agent can even share a map or document with the customer. Bright Pattern, for instance, allows in-app chat, file sharing, video chat, and more.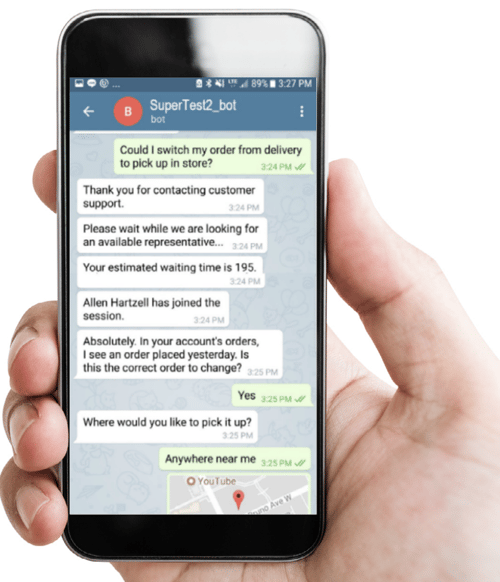 Key takeaway? Companies should take a mobile, personalized approach to their communications. Put the conversation where people are—and that is on the go.
5. CLOUD CUSTOMER SERVICE IS A KEY ENABLER
So how do you do all this—add digital channels like bots or messengers, communicate seamlessly across them with a true omnichannel conversation. Look to the cloud. A true "born from the cloud" customer service architecture where all channels are native versus bolt-on can give you a nimble platform in which you are the disruptor versus the disrupted.
Cloud-first architecture is a truly agile, flexible platform because it doesn't rely on legacy technology ported from old on-premises solutions. A cloud platform approach will break down the silos and deliver a simple solution that business users can make changes to without requiring costly IT and professional services.
A true omnichannel cloud contact center will bring bots and humans together to deliver customer service that is both effortless and more personal. Perhaps the rise of the robots isn't as scary as originally thought.
FOR ALL 5 TIPS READ OUR EBOOK "How to Win with Al and Bots in Your Customer Service Operation"