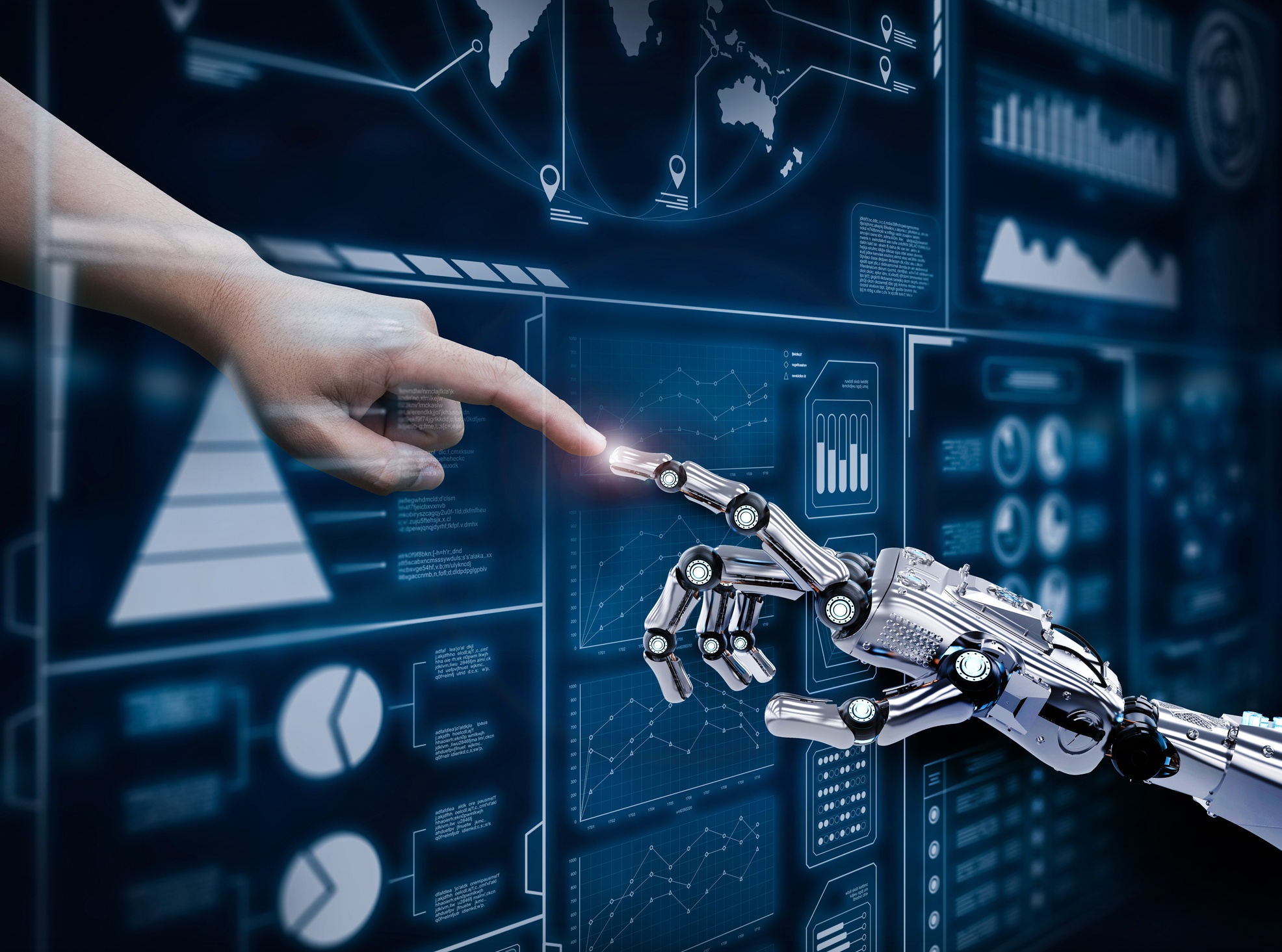 AI and bots are the latest rage. But how do you get started?
Key Takeaways:
• Consumer expectations and the gap companies are facing
• Key stats from industry analysts
• Five tips for bots and humans working as one
Customer service leaders are jumping all in to the latest craze: chatbots. Gartner has noted that contact centers using Virtual Customer Assistants (VCAs) will increase from 2% in 2017 to 25% in 2020. But ironically, Gartner predicts that 40% of those deployed in 2018 will be decommissioned.
So we have seen huge growth, but nearly half the virtual assistants deployed this year are expected to fail. What's behind this, and how can you ensure your company comes out ahead with the latest tech trend?
Let's look at some ways to win with chatbots and drive better customer experiences.
TIP #1: NO SILOS FOR BOTS AND NEW MESSENGERS
Forrester is predicting an increase in average channels from 9 to 11, driven largely by new channels like bots and messengers (e.g., Facebook Messenger, LINE, Telegram, etc.), yet Gartner's Gene Alvarez is predicting many will fail. Another study conducted in late 2017 found that only 14% of chatbots today are extremely effective.
Why? Bots deployed in a silo can lead to CSAT issues. So we are at a crossroads: consumers want new channels like bots and messengers, yet companies are struggling with integrating them into their service or sales and marketing initiatives in a manner that actually helps customers versus frustrating them.
How do we bridge the gap between consumer expectations and companies' ability to deliver? The good news is the technology is now available to bridge the way forward to a world where humans and all channels, including bots, can work as one.
The first strategic takeaway is to make sure that the next shiny object is not deployed as a new silo that adds to customer friction and frustration. Instead, integrate that shiny new bot into a seamless continuous conversation of bots and humans working as one—what Forrester has termed "blended AI."
Tips to Win:
Don't deploy bots or new messengers as new silos, independent from your existing channels, or CSAT will decrease as friction increases.
Make sure your customer service platform can easily incorporate bots or messengers of your choice. Be open to any bot or messenger, whether it's your own bot or a bot from providers like Alterra or IBM Watson.
Make sure your platform can incorporate Facebook Messenger, WhatsApp, or other popular messengers.
TIP #2: HUMANS AND BOTS WORKING AS ONE
Years ago, Gartner talked about the "rise of the robots" at its largest event where key tech and business trends are unveiled for the coming year. That day has now come. But there remains a lot of confusion and noise about bots replacing humans. Luckily the situation is actually a positive one for humans. Bots and humans can work together.
Tips to Win:
Let bots do what they do best, and let humans do what they do best. Bots are great for triaging basic information or simple self-service.
Make sure that interactions with bots that are then passed to a human have all context from the bot conversation passed. The following screenshots show a seamless conversation from customer Nick's point of view (on left) and the contact center's (on right) with Bri, the bot, interacting with the customer and agent Alice connecting.

Remember that robots serve humans—and that includes agents! Let AI suggest responses for agents to use in their voice, chat, email, or other interactions. In the example chat shown, the customer mentions "Maui" and Natural Language Understanding and AI provides some suggestions to the agent to respond to the chat.

Send your bots to school—agents or supervisors may be their teachers! The best bots will be "brighter bots" that are experts at particular tasks. You may end up deploying an army of specialist bots for different use cases. Determining what tasks and use cases customers want can be determined by agents or contact center managers reviewing journey histories that can then be used to create or train bots for specialized use cases.
FOR ALL 5 TIPS READ OUR EBOOK "How to Win with Al and Bots in Your Customer Service Operation"