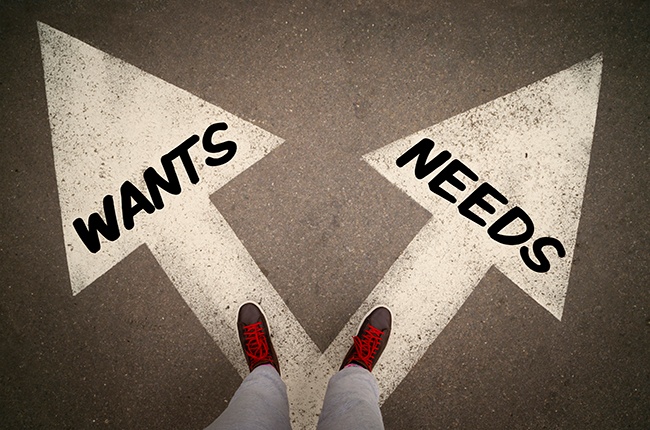 As consumer wants, expectations, buying behaviors and communication preferences evolve, companies are looking to their business process outsourcers (BPOs) to provide modern solutions to meet these demands. The age of call centers housed in central offices are giving way to further reaching, modern technologies that allow BPOs to serve a wider range of clients more effectively and efficiently.
Bright Pattern teamed up with our partner Dizzion, global provider of end-user computing services, to identify some must-have features for today's BPOs.
Multi-Channel/Omnichannel support
Robust CRM integration capabilities
Compliant service solutions
Robust (and customizable) security options
High uptime reliability
Offering these services and features will help BPOs improve client satisfaction and land more business.
MULTI-CHANNEL/OMNICHANNEL SUPPORT
The most obvious must-have for today's BPOs is multi-channel or omnichannel support. Today's consumers live in an "always on, always connected" world and expect near instant solutions to issues. In recent years we have seen a noticeable increase in digital customer communications, driving the need for omnichannel support.
According to Dimension Data's 2015 Global Contact Centre Benchmarking Report, digital interactions accounted for more than 35% of all customer experience interactions, and are expected to overtake voice interactions by the end of 2017. Dimension Data's 2016 version of the benchmarking report found that mobile app support was up 61% from 2015 and is one of the top three preferred channels of communication for people 25-54 (telephone and email fill out the top three). Proof that this trend isn't going to settle out anytime soon, the No. 1 preferred method of customer support communication for people under 25 years old is social media.
As consumers demand different channels of communication from the companies they do business with, those organizations are going to pass the demand along to BPOs. The vendors that win business moving forward will be the ones that are prepared to meet this trend.
OUT-OF-THE-BOX CRM INTEGRATIONS
The vast majority of companies have an existing CRM in place, typically customized to their needs and filled with legacy data. For an unprepared BPO, this can present integration issues. In order to move fast, and on board new clients as quickly as possible while ensuring agents have access to updated customer information, it's important to easily integrate with as many CRMs as possible.
This largely comes down to the contact center software the BPO uses. When expanding services and vetting new software vendors, give preference to the solutions that have built-in support for multiple popular CRMs and a track record of quickly integrating with in-house CRMs. The ability to support – and even use – multiple CRMs on one cloud platform allows BPOS to easily support a client's preferred CRM without additional integration work or customization.
COMPLIANT SERVICE OPTIONS
Many BPOs handle sensitive data on behalf of clients, meaning common compliance standards like PCI for payment card data and HIPAA HITECH for personal health information often extend to the BPO and its agents. At the end of the day, a data breach is still a data breach whether it happens within the client organization or at the contact center level.
Clients are increasingly asking their outsourced vendors to meet the compliance regulations that govern their industry, and BPOs that can't offer a compliant solution are losing out on business. This requirement is becoming more important as BPOs begin to further adopt work at home models and BYOD (bring your own device) policies. As workforces become more spread out and organizations have less control over endpoints, security and compliance risk grows.
To make it easier to say "yes" to the compliance question, work with vendors and partners that offer compliant solutions – such as compliant virtual desktops – for better end user and endpoint management. This allows BPOs to offer compliant services and better protect client data while offloading some of the compliance auditing responsibilities.
ROBUST SECURITY CAPABILITIES
Even when working with compliant solutions, compliance shouldn't be mistaken for complete security. Just as the expanding workforce and device footprint is putting pressure on compliance, it also requires a stronger security posture overall. User-level controls and endpoint security is more important than ever.
Be sure any software used on behalf of a client has robust built-in security features, such as log tracking and review capabilities. For BPOs that use remote agents, additional device security is needed. A solution like virtual desktops help isolate applications and data from the vulnerable host device and can even shut down high risk functions like copy/paste, printing and USB access within the virtual desktop environment. Other end user computing solutions, like virtualized application delivery or file storage, can further help keep data squarely in the hands of the client/vendor partnership. Solutions that offer customizable security controls are key to meeting the need of multiple clients.
Vendors that treat security as "good enough" instead of as a top priority aren't actually good enough for today's demands and certainly won't hold up to a client's requirements of tomorrow.
RELIABILITY
When agents can't access their work environment – be it a physical contact center location, their desktop or the contact center software – it means the client isn't getting the service they need and the BPO isn't making money.
Reliability is a must have, for the BPO and all the vendor solutions that make up the BPO's service offerings. Choose vendors that offer high uptime service level agreements and solutions designed to help maintain availability. Cloud solutions, such as Bright Pattern's cloud-delivered contact center software and Dizzion's cloud delivered desktops, help ensure agents can work within a consistent, secure environment with access to the programs and data they need from anywhere, maintaining business continuity and availability.
RISE ABOVE THE NOISE
There are many ways BPOs are trying to differentiate themselves, but these features will quickly move beyond being forward-thinking and will soon become minimum barriers to entry for many BPO clients. In order to stay ahead of the curve, work with vendors that are constantly innovating to give your clients the best features and functions available on the market, with a special focus on data security, productivity and reliability.