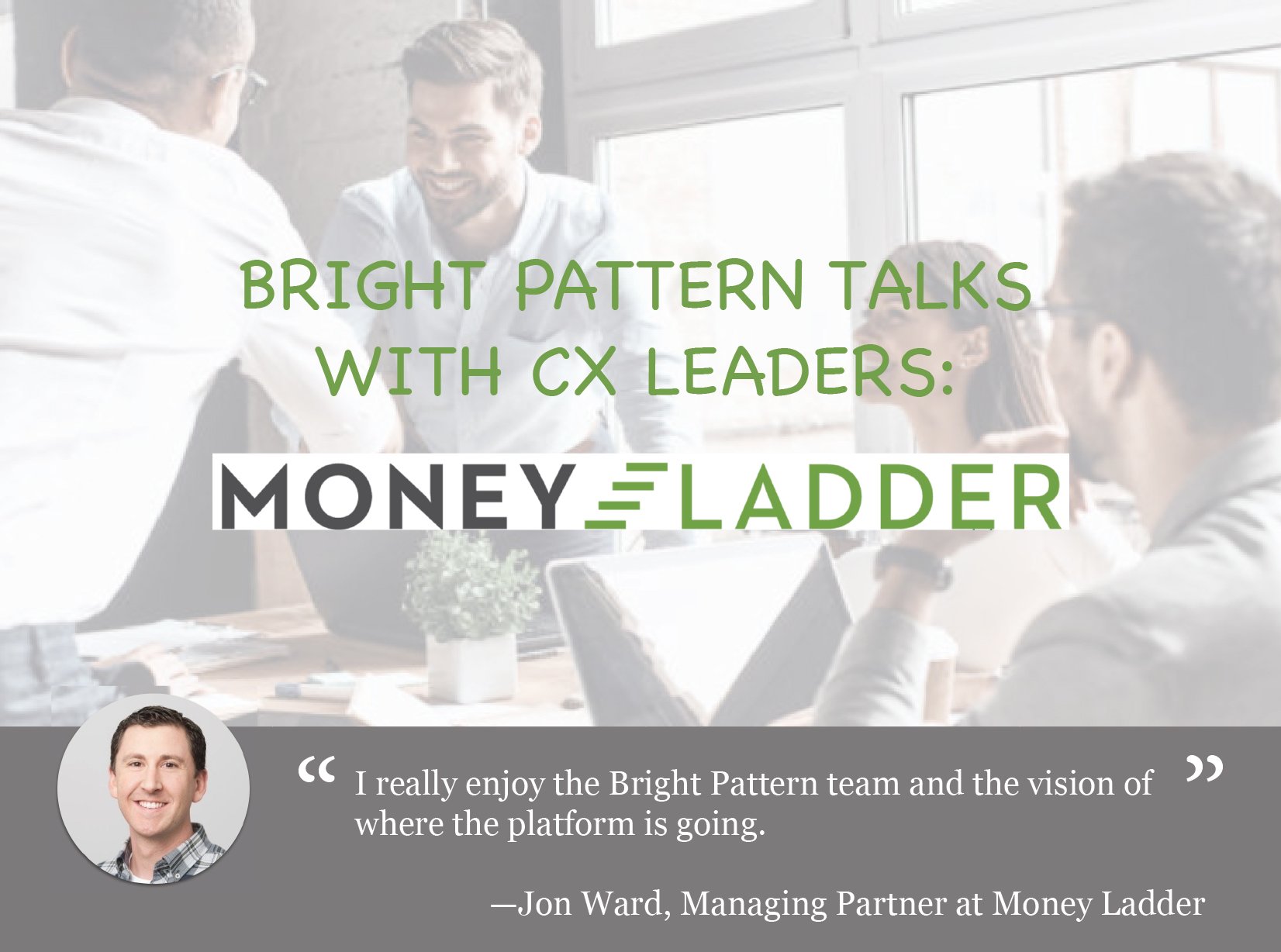 There's an old saying that goes, "Dress for the job you want, not the job you have." Even in this age where sneakers and a T-shirt are becoming common in the workplace, research confirms that donning nice clothes increases focus and leadership skills. It's also a reminder that we should focus more on the goals we want to achieve and less on instant gratification. Accomplishing our goals may seem daunting when looking at the long road ahead. With this in mind, Money Ladder approaches goals by starting at the end and working its way backward.
Money Ladder is a financial start-up that works with individuals to help strategize and implement a plan to gain financial freedom. Money Ladder focuses on helping individuals to not only get out of debt but also to plan for specific life goals, such as buying a house, planning for retirement, or saving for their children's education. Unlike any other financial planning service, Money Ladder treats its clients like humans and not just another data file. While most banks or financial planners will push products that they feel will fit their client's lifestyle, Money Ladder takes a different approach.
"Our goal is actually to understand the person, understand what goals they have in life, and then work backward from that," explains Jon Ward, Managing Partner of Money Ladder. Ward adds, "It's not just about finding one product…. No, look at the whole picture, start to finish, and then understand the pieces that are going to fall into place from where your current position is to where you want to go."
Similar to its clients' goals, Money Ladder looked at the whole picture and focused on the future. The company decided that 2019 would be its breakout year and began putting pieces in place to achieve success and sustain well into the future. Of course, it began with the right team followed quickly by finding the right tools needed to aid the support staff in helping clients. Interestingly, Bright Pattern was already on Ward's radar well before this new venture even started.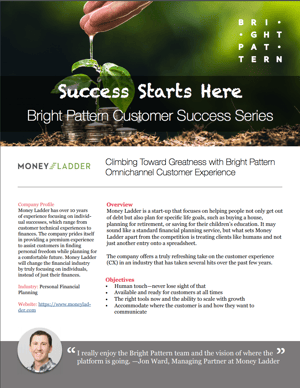 "I had reviewed Bright Pattern's platform two and a half years ago when I was at Nest," explained Ward, adding, "I really enjoyed the team and the vision of where the platform was going." When Ward went back to Bright Pattern in mid-2018, he found the same helpful team and a more robust platform that would meet all of Money Ladder's needs to reach its goals, plus the ability to scale at a moment's notice.
It's this type of forward thinking that ultimately will lead to Money Ladder's success. What makes all the difference is understanding that even a year or two down the road, the client's needs and the way they communicate may be vastly different than today. Having a CX platform like Bright Pattern that can adapt to these changes is critical to meeting a company's long-term goals.
To read more on Money Ladder and how Bright Pattern helped them become a CX Leaders click here.