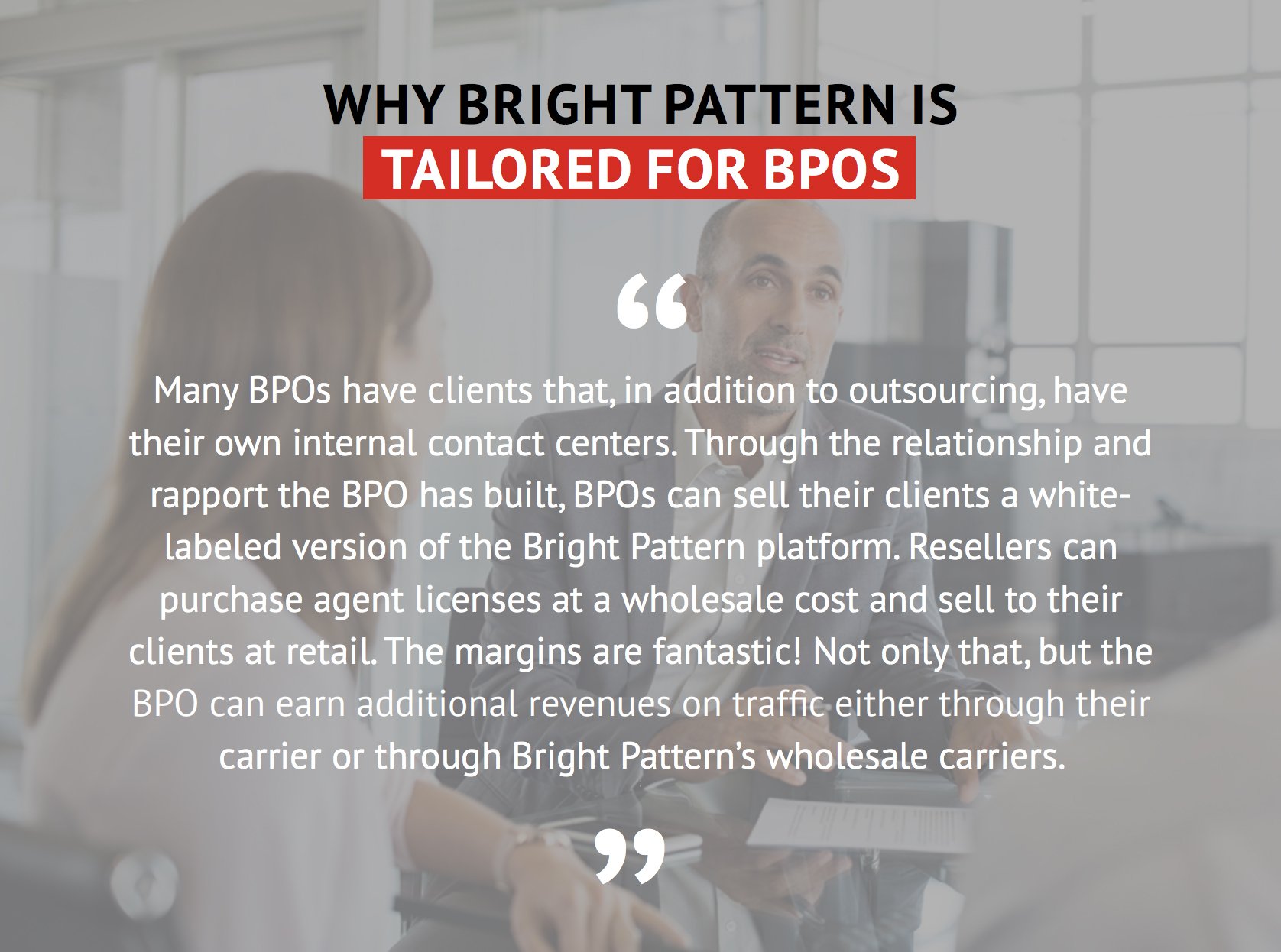 Last week I wrote part one of this two part BPO blog series explaining the necessity of offering omnichannel customer communications. Fifteen years ago the average consumer typically used two touch points when buying an item and only 7% regularly used more than four. Today consumers use an average of almost six touch points with nearly 50% regularly using more than four. The blog made it clear that there's a high demand for the omnichannel experience from both your clients and their customers.
Today I am going to share who Bright Pattern is tailored for BPOs and how they can help your BPO growth.
COMPLETE REPORTING IS YOUR COMPETITIVE ADVANTAGE
Offer flexible client reporting options, including custom reports, automated delivery, and direct reporting data access. Build trust with your clients by providing them with quality control and oversight options, including direct client access to monitoring, call grading, ad-hoc reporting, and customer survey data. In addition, get direct access to real-time web-based dashboards, with client service data and periodic scheduled reports with email delivery and details about client operations.
UNBEATABLE COST OF OWNERSHIP
When you add up the costs of an on-premise solution, it's easy to see how cloud solutions make the most sense.

Initial upfront hardware costs of servers and storage
Cost of replacement parts to maintain servers
Redundant hardware purchases if high availability is required
Power and cooling electricity expenses
Software licensing costs, typically paid upfront
Labor expenses for maintenance work
Need to hire multiple IT pros as backup
Very expensive to match a level of service of cloud providers (in terms of scalability, redundancy, expertise, etc)
Here are some real-world best practices that will help you improve customer service and financial performance with self-service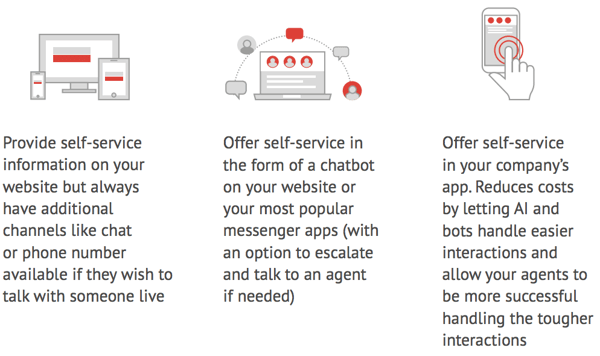 PUTTING OUR SOLUTION IN YOUR CLOUD
The Bright Pattern omnichannel solution is cloud-based and opens the door to all the advantages of an off-premises solution. Setup for new clients and changes to existing services can be performed quickly and easily. Our intuitive web UIs and system management tools help you and your clients configure and optimize the solution to suit the business needs and adapt to changing consumer behavior and market conditions.
And of course, deployment and integrations are designed to be as simple as possible. Bright Pattern's web-based Agent Desktop in Citrix works through firewalls and boasts built-in softphone and other telephony features for easy deployment. We offer out-of-the-box integrations with top CRM providers, including Salesforce, Microsoft Dynamics, Zendesk, Oracle Service Cloud, and ServiceNow.
You can also often reduce costs by moving to a omnichannel cloud contact center provider by consolidating the amount of vendors you use to support all channels. For example, you were probably using voice with one provider and chat with another which can be expensive.
Remember it is always cheaper to retain current customers than find new ones. The power of providing a great omnichannel customer experience means happier and loyal customers that come back again and again.
SET UP IN WEEKS, NOT QUARTER
Bright Pattern's Professional Services team typically engage in a four-week implementation cycle, however, each of our customers is unique.
In the first week we identify the key parameters of your build, these include:

Week 2: Start of your tenant build
The second week kicks off the build with attention placed on:

Week 3: Training and User Acceptance Testing (UAT)
The third week is when we get all your people up to speed:

Week 4: Preparation for go-live
The final week we get everything ready for your go-live day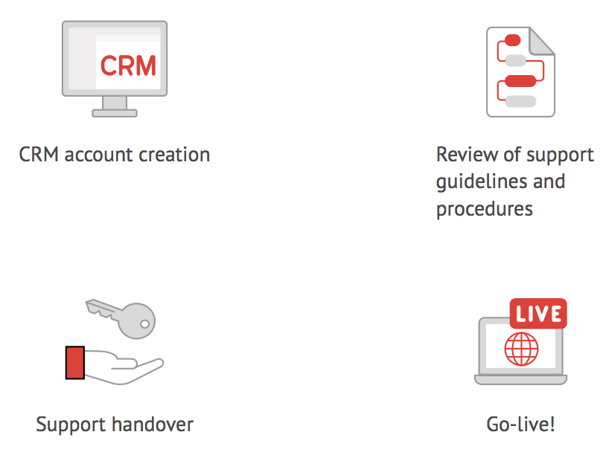 WE'D LOVE TO HEAR FROM YOU
If you have been on the fence about offering your clients additional services, or you have not found an omnichannel solution that fits your business plan, maybe it's time to look further into what Bright Pattern can offer. We are happy to answer questions, discuss specific workflows and requirements on a live presentation online, describe core benefits, or set up a pilot project to trial our applications without paying any license fees. Let Bright Pattern's omnichannel solution help you change the pattern of customer service:

For more on how Bright Pattern can help your BPO with omnichannel read our full E-book here.