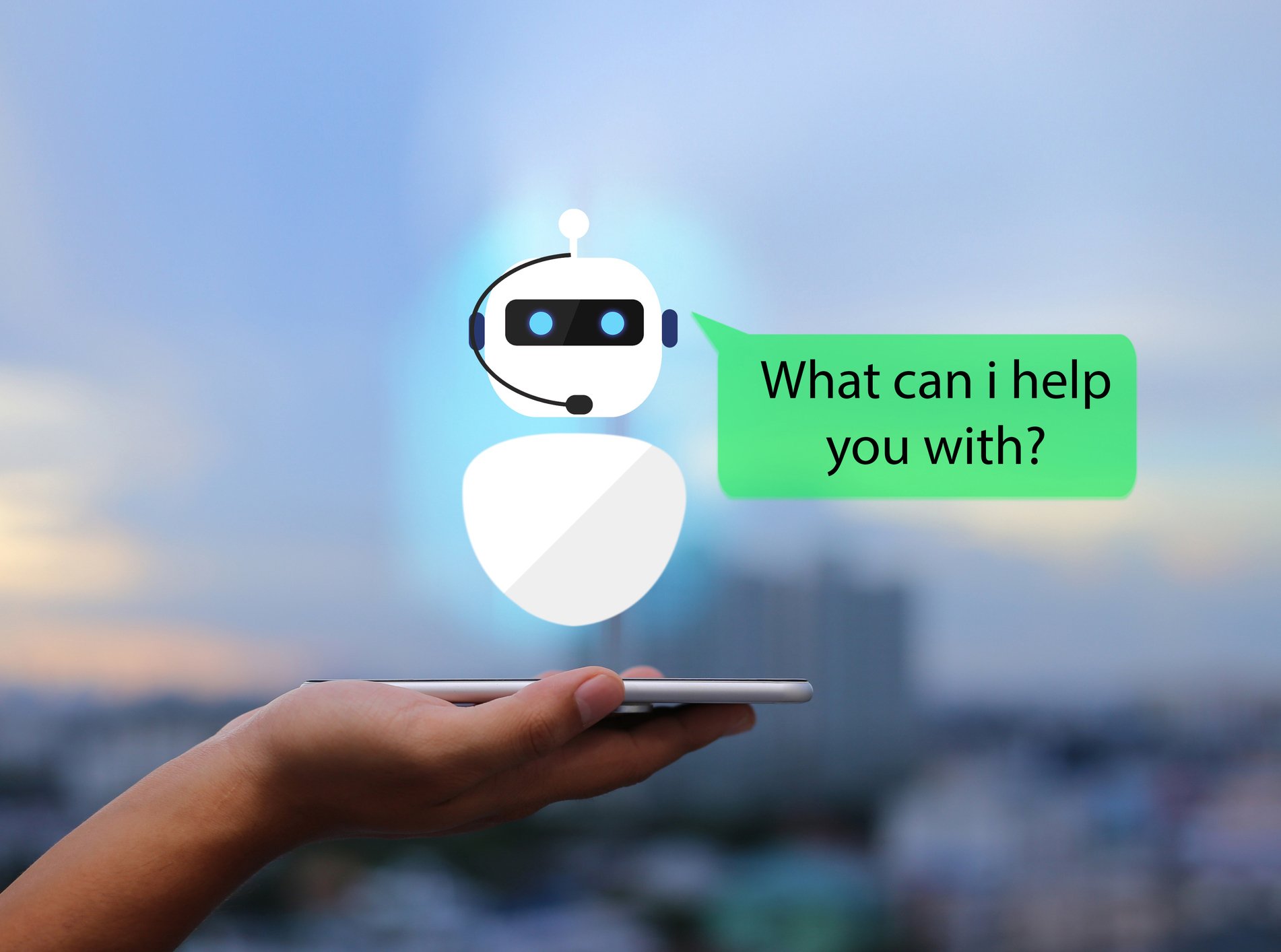 Spending on AI has increased significantly in the last few years. In fact, 60% of C-level executives say they plan to increase AI spending by 50% over last year. A common use for AI is deploying bots among emerging channels like chat, in-app, Facebook Messenger, and other social messengers. A recent survey by Spiceworks revealed that 40% of large businesses will implement bots in 2019.
Benefits of Bots
Always on—Bots can be on 24/7 365 unlike live representatives. This allows customers to engage in self-service and solve common inquires any time of day, which may be more convenient than contact center hours of operation that may only run during typical 9–5 hours when most people are busy at work.
Never a Wait—Unlike live representatives who can only talk to one customer at a given time, bots can interact with an unlimited amount of customers. The big perk here is that customers never have to wait in long call queues.
Smarter Bots—AI-powered bots can now get smarter with every interaction. Using Natural Language Processing (NLP), customers can use natural spoken language and the bot will understand. Bots will only continue to learn from past mistakes and get better at solving customer questions.
CSAT and NPS—Quicker handle time and providing customers with more channel options, including self-service channels via bot, will help to increase overall satisfaction. Bots can also deliver a more consistent experience.
Save Money—One of the main reasons businesses are looking to implement bots and AI is to cut costs. Agents can be expensive and take a decent amount of time to train. With a bot, you train it once and it is good to go, able to handle multiple interactions simultaneously.
Agent Assistance—Bots can also help to assist agents in customer interactions by making suggestions based on what the customer asked. So if the agent is unsure how to proceed with the interaction, the bot may have the solution or best canned response to provide the customer.
Using Bots to Order Pizza
Bright Pattern customer Ocular Technologies recently deployed a bot that has all of our mouths watering. Over Facebook Messenger, the company deployed a pizza bot where customers can simply message in a pizza emoji in order to get their favorite order delivered to their house. Talk about a seamless and effortless customer experience! If there are no previous or favorite orders marked for the customer, the bots will inquire and, if necessary, hand the interaction over to a live agent.
Bot Tip #1: Use bots for common and simple customer inquiries. By offering the chatbot option for frequent customers, Ocular Technologies is able to free up a lot of agent time.
Using Bots to Determine Hair Coloring
I was a little skeptical when I first found out that Madison Reed was deploying a chatbot over Facebook Messenger to help customers determine which hair color would be optimal. But once I gave it a try, I knew it was pure genius on their part. The bot asks the customer to take and upload a picture, and then the bot makes a few recommendations based on your preferences on going lighter or darker, adding highlights, and so forth. The bot also embodied the brand of Madision Reed, complementing the customer throughout the interaction.
Bot Tip #2: Make sure your bot is true to your brand. Madison Reed's bot compliments you in a way that makes you feel like you are talking to a live representative.
Using Bots to Book Travel
Are you the type that enjoys planning out ever meticulous travel detail, or are you more like me and would rather someone else have it all planned out for you? If you're the latter, you might be interested in the power of a travel bot. Over Facebook Messenger, you can interact with this bot and plan out everything from flights and hotel to activities. It is easy to use and created a much better experience than scrolling through numerous flight options.
Bot Tip #3: Offer customers an easier way to do business with you. If you see an area of your business that has low CSAT, ask yourself if there is a better way to help customers through their journey with bots and AI.