How often are consumers using their mobile devices to seek customer service?
Are they finding the answers they need or running into problems?
Software Advice, trying to answer these two questions, surveyed 315 U.S. consumers and found that far more consumers are seeking customer service on mobile devices than were expected. They're also running into a wider variety and greater frequency of problems than researchers had anticipated.
Adapt a Mobile First Communications Strategy to Enhance Your Customers' Experience.
Consumers are seeking support on their mobile devices at a very high rate, yet they're also running into many usability issues. Despite running into these issues, they're still using mobile devices to seek out customer support. This suggests the great strength of the consumer preference for mobile devices. Additionally, it suggests exactly what companies should be doing to cater to this new preference.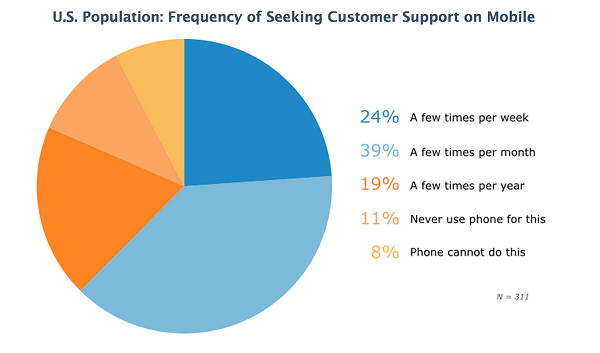 Want to retain your current customers while attracting new ones? Then, it's important to supply what they want or else they will find it with someone else. Therefore, it's important to make software decisions that reflect the needs of your customers.
Understanding Your Customers' Needs
With this in mind, it's imperative to know what devices customers use the most, as this will impact software decisions. Software Advice conducted a study where they found 63 percent of U.S. adults used a mobile device at least several times monthly to contact customer support. This finding shows that demand for mobile-based software continues to climb, as does the need for efficient mobile customer service.
Even more important is the fact that of those surveyed 90 percent had a poor customer experience at least once when seeking customer support on mobile. This represents a huge need your organization can take advantage of by employing the software solutions that best fit the needs of your customers.

Drive Customer Engagement
To communicate most effectively with your customers, it's ideal that you design a customer engagement strategy with mobile platforms as your primary focus. For example, you can use social media platforms such as Twitter or Facebook to communicate with your customers, inform them of new products or even ask for valuable feedback on their experiences.
Another method gaining popularity is text messaging. Heywire reports that 67 percent of their business correspondents have tried using SMS messaging services to connect with customers. Along with text messaging, live chat is also becoming an attractive way for customers to talk with companies since it's usually quicker than calling.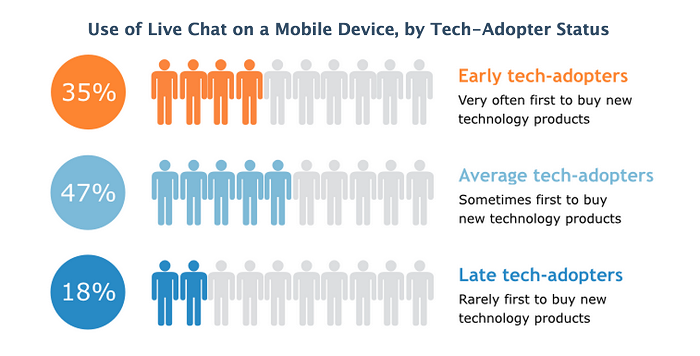 Focus on Supplying Mobile Solutions for Your Customers
As the survey from Heywire illustrates, the need for organizations to connect with customers through mobile platforms is only going to become more in demand. Therefore, it's important your company adopt a mobile-first strategy meaning you make it easy for customers to be able to connect with you through features such as live chat, social media or text messaging on their mobile devices.
Ultimately, you must change to meet your customers' needs and improve their service experience. If you don't, then it's likely you will lose some of your customers to competitors who are willing to make the changes necessary to offer better service.
Research provided by the authoritative comparisons hub for IT help desk systems, Software Advice.
Read more about Customer Service directly from the Mobile Application
Download brochure "Omnichannel Cloud Contact Center Solution For Enterprise"