Call Center Week in Las Vegas, was an absolute success for Bright Pattern! As we expected, many of the companies were talking about Omnichannel solutions, but only Bright Pattern had a live demo, which is already available on the market.
We were very excited to have so many people show a high level of interest at our booth. We set up of two huge projection screens, allowing everyone to see the demos and presentations.
It was great to see how excited representatives of enterprises were becoming after they saw a demonstration of our omnichannel cloud based call center solution. Our software can handle many interactions of various media types, including multiple simultaneous communications between a representative and a customer. It supports voice, web chat, video, sms, e-mail, messaging apps and in-app customer service.
For more information download our brochure Omnichannel Cloud Contact Center Solution For Enterprise
[wpcol_2third id="" class="" style=""]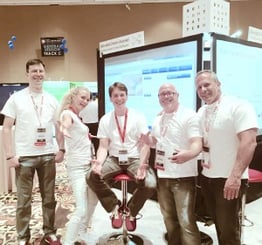 [/wpcol_2third] [wpcol_1third_end id="" class="" style=""]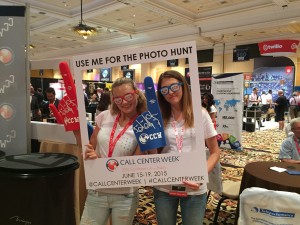 [/wpcol_1third_end]