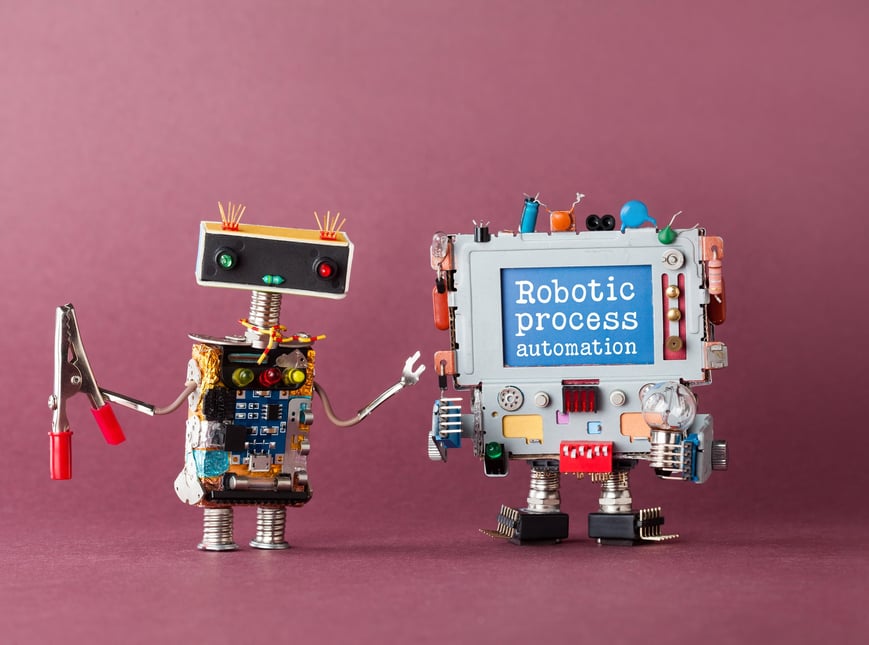 Robotics and robotic process automation (RPA) have been around a long time, but are now only just being used significantly in the call center. RPA is about improving workflow by automating common tasks and freeing live agents to do what they do best - care for customers. Companies are using RPA more and more because of its accuracy and it's time and cost savings.
Desktop analytics (DA) has also been around for a long time and has struggled for adoption. However, companies are now waking up to the value of monitoring agent interactions and guiding them to better and more efficient processes.
When you combine these two technologies, the magic really happens for the call center. For example, a call center could use DA to monitor the desktop activities of its agents then use the data to find trends and opportunities to enhance employee and system performance, RPA can then be deployed to improve compliance, performance, accuracy, quality, and productivity.
Both these technologies have got a bad reputation because in the past they have primarily been used to cut costs and headcount. But the ideal situation for the call center is that rather than eliminating staff, they augment the work of the agents and increase productivity. Think of a call when DA has been used to predict what the customer needs and is able to pull up the right screen for the agent. RPA is then used to populate the customers details and apply that new data to the relevant databases in the company. Not only does this make the call shorter, it improves the customer experience.
This is just a glimpse into the possibilities for RPA and DA. Each company will find specific uses and significant improvements when they deploy these technologies in the right way.