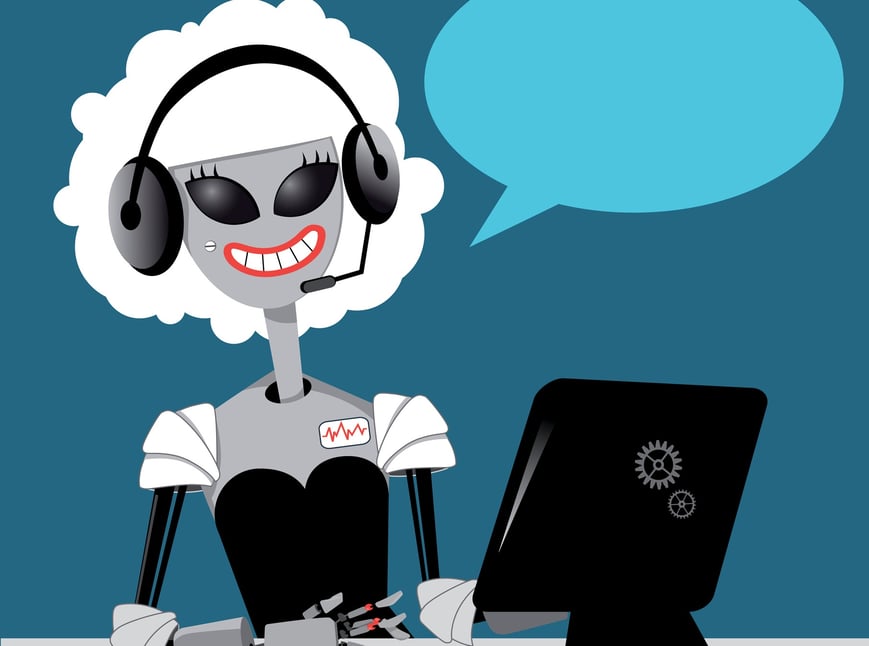 There are many reasons why businesses increasingly turn to artificial intelligence (AI) to augment and enhance their customer communications. That everyone else is doing it too isn't a good enough reason for you to jump on board any ship, so we'll just tell you why your contact center should be utilizing AI and cognitive technologies: AI can learn exactly what your customers want.
In a typical call, a customer is greeted by an IVR menu that offers that all-too-familiar range of options (e.g., "Press or say 1 for billing... Press or say 2 for support... Press or say 0 to speak to a representative…."). Although efficient for routing callers to appropriate agents and service departments, automated phone menus do little when it comes to learning the true purpose of a call.
In stark contrast, an AI-enabled contact center can ask the customer a direct question (e.g., "How can I help?") and the customer can blurt out a specific answer (e.g., "My laptop broke."). There's no need to offer options and divine why customers called based on their choices or levels of abandonment.
With just the customer's answer, the AI-driven contact center can zoom in on keywords, gain information about products or services, detect emotional weight and sentiments, perceive subjects of conversation, use natural language understanding, and so forth—all while recording the conversation and storing data.
The same goes for chats and SMS conversations. Chatbots can skip past all the pleasantries and get to the heart of any issue by simply asking, "What do you want?"
The data gathered from that one question is gold. The next time your customers contact you, let them feed you the very information that empowers your business.
Learn more about how AI assistance and bots can transform your contact center practices.