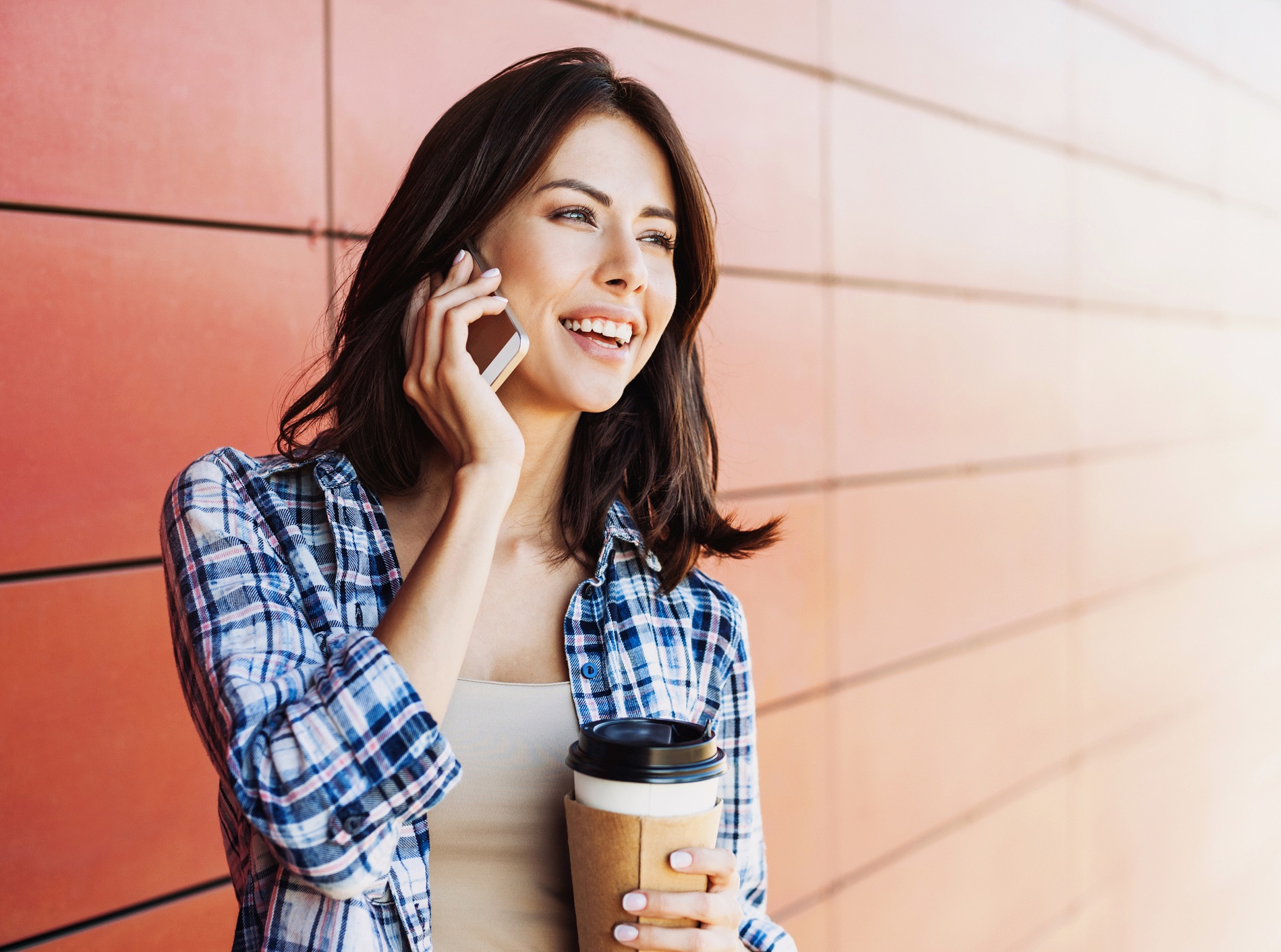 "How do I get started with effortless, personal, omnichannel customer service?"
This question is one that I frequently get from the biggest to the smallest brands and everything in between. As much as the term "omnichannel" has been used—and overused—it is surprising that, while everyone talks about omnichannel, so few companies are actually offering it. People want easy, effortless omnichannel customer service but companies are failing to deliver. In this era of business disruption, effortless personal omnichannel is the key to winning.
Both Gartner and IQPC estimate that only 5 percent of companies today are offering true omnichannel. Dimension Data indicates that 8.4 percent of companies have all channels connected, with nearly 60 percent of companies being totally siloed and finding customer experi- ence (CX) too difficult. Yet, the technology is here to do what nearly all companies and consumers want but, until now, has been elusive.
So how do you get started? Here is a quick overview of what true omnichannel looks like, plus five keys for putting effortless and personal omnichannel customer service in play at your company, whether it's big or small.
WHY OMNICHANNEL IS THE KEY TO SURVIVAL: BE THE DISRUPTOR, NOT THE DISRUPTED
It was at the Gartner Symposium, where Gartner unveils key technology business trends for the coming year, that I had the opportunity to watch Gene Hall, CEO of Gartner, start a keynote. He stood in front of a big blue screen that displayed the words "Digital Business is Upon Us." Those words hit home, but it was his opening statements that directly hit at the importance of customer service in surviving and winning in today's world of digital disruption.
Paraphrasing what Hall said, he mentioned that if you think you are not a digital business, you will be out of business. What he said next really stood out to me: "The companies that will win in the next five years—the companies that will be the disruptors versus the disrupted—will be the companies that make the most of the business moment."
You, as a customer service leader or even a customer service agent at your company, live right at that business moment. Whenever a customer starts a web chat, calls you, visits your mobile app, uses your IVR, texts or messages you, you are engaging them at that business moment. In many ways, we in our industry are front and center at the nexus of how our companies will be the disruptors—or disrupted—depending on our ability to engage customers in the business moment. You may find that scary or you may be excited by the opportunity.
Omnichannel customer service sits at the crossroads of whether you're the disruptor or the disrupted. What we do in that business moment to make customer service/customer experience effortless is the key to making the most of the moment and having a winning company.
"The companies that will win in the next five years—the companies that will be the disruptors versus the disrupted—will be the companies that make the most of the business moment."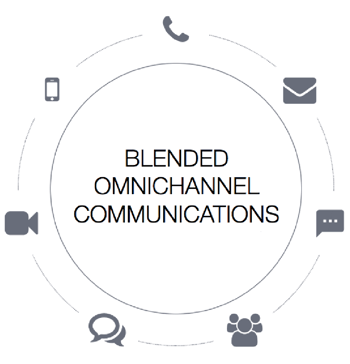 WHAT IS "TRUE OMNICHANNEL"?
We have talked about the importance of business moments and omnichannel, but there is a lot of confusion about what omnichannel really is. Much of that confusion, unfortunately, has been caused by vendors trying to latch on to the latest and greatest buzzword.
So what is true omnichannel? Plain and simple, true omnichannel is when customers can enter the conversation on the channel of their choice and move between channels seamlessly with a single unified conversation. True omnichannel is the delivery of easy, effortless conversations, where the context is carried across all channels. It's low effort and it's personal.
Examples
Here are some examples that illustrate true omnichannel:
After chatting on a website to compare two TVs that you are considering, you call the company's phone number to get more information, and you instantly enter the IVR. Instead of the IVR asking you what language you want to speak, it greets you personally: "Jim, I noticed you were recently comparing TVs. Would you like to be priority routed to a TV specialist to help you out with your choice?" It's like being in the real storefront, but it's digital!

When you start chatting on a website, the person helping you knows your purchase history, preferences, and what your last issues have been. This person has all your info and is ready to help you on the next step of your journey.

As you talk to a company, you can have a single, continuous conversation across channels—chat, voice, IVR, email, mobile app, and SMS/text— without having to repeat information.

On a web chat, you book a hotel stay. Then, on your way to the hotel, you experience travel delays and the hotel texts you to ask if you need anything when you arrive. When you arrive at the hotel later than expected, an iBeacon is triggered by your smartphone and hotel staff greet you personally, letting you know your room is ready. Even better, they greet you with the glass of wine or water you requested during your hectic day of travel.
ARE THEY TRULY OMNICHANNEL?
To gauge where you are at on the road to omnichannel, ask yourself these key questions: How many people here can see each step in a given customer's journey? Who can see the whole journey, when customers hit your website, when they chat with you, when they call back, or when they text or email you later?
If they can honestly say that every agent can see each step in a customer's journey, then you are truly omnichannel, which leads into our five keys for success. . . .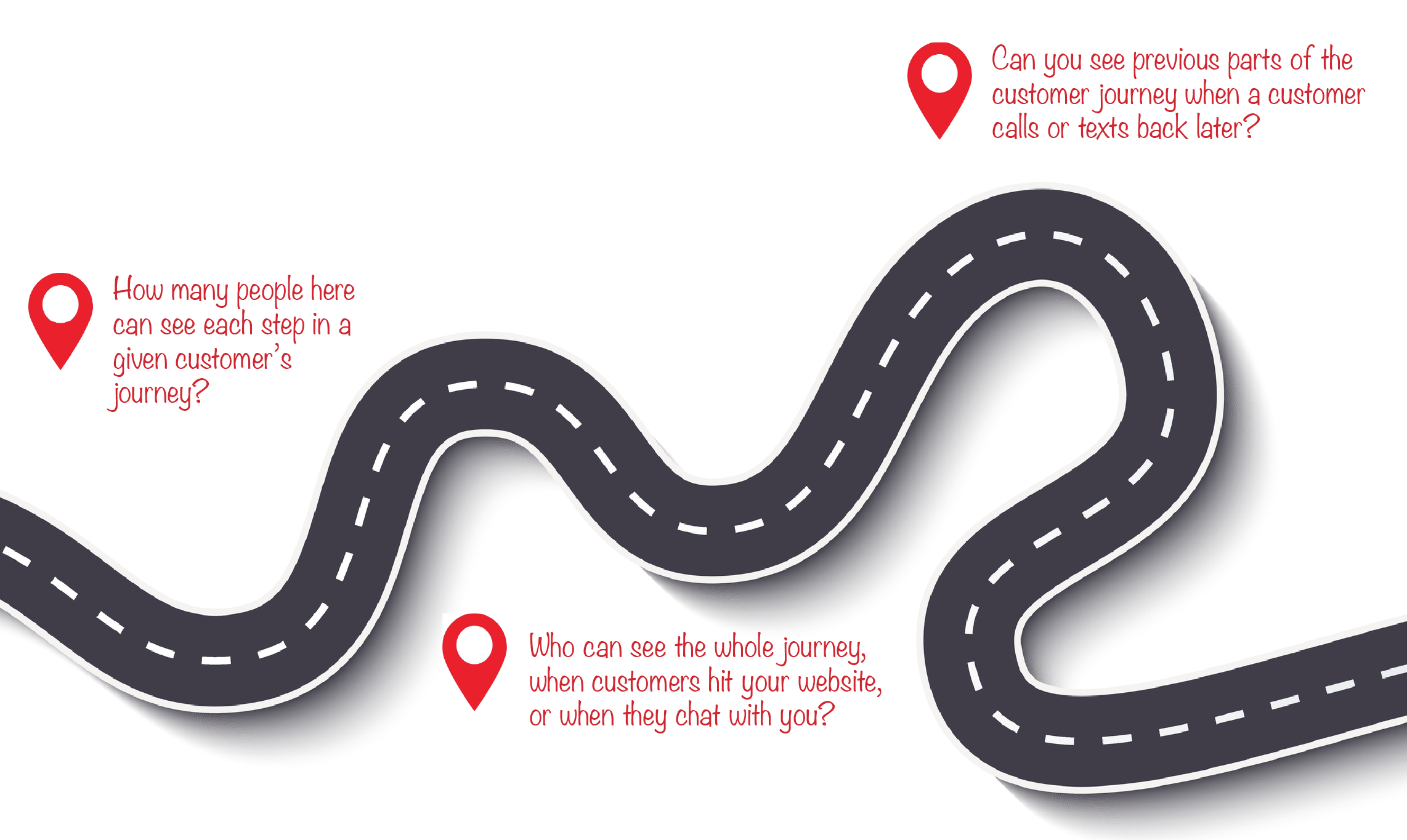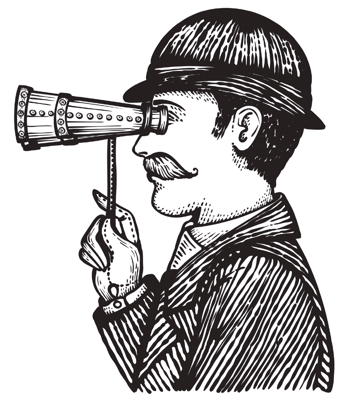 KEY #1: SEE THE JOURNEY AND ACT IN THE MOMENT
Creating effortless, personal, omnichannel customer journeys requires that you first see the journey. This requires an agent who can see each step in a customer's journey in real-time and then act in the moment. The agent needs to see the current journey for any given customer, including the channels used and what happened in each channel. Not just that, the agent needs to see this in a single, unified desktop so the agent can view data in context and act immediately.
Looking at it from the customer side, customers can move from siloed conversations in each channel to a continuous, unified conversation across channels that is easy and personal. Such an experience is enabled when agents can see them in real-time and service them with full context and awareness.
So we just looked at why it is important to see the journey at the individual's level—the micro level—by agents or employees. But it is also important to see the journey at the business level—the macro level. By understanding how journeys look from this vantage point, you can modify your business rules to be nimble and agile in order to offer great customer service. (Read more about this in Key #5). Gartner notes that 67 percent of large companies track journeys in some way, but most do so manually, and many do so after the fact when it's too late to act in the moment.
67% of large companies track journeys in some way, but most do so manually, and many do so after the fact when it's too late to act in the moment -- Gartner
Imagine, at the end of each customer's journey, adding a simple NPS-type survey rating on that journey, say on a scale of 1–10. Now imagine you can filter by journeys ranking a 9 or 10 and see what channels were traversed, what agents were involved, and what types of issues were involved. By filtering journeys at the macro level, you can see NPS by journey type (e.g., a purchasing journey or service journey), or you can see what channel combinations resulted in the highest NPS. Seeing in macro allows you to create and design effortless, personal omnichannel journeys that align with your business strategy. (You'll learn more about this in Key #3).
Creating effortless and personal omnichannel journeys requires that you first see the journey, at both the micro and macro level.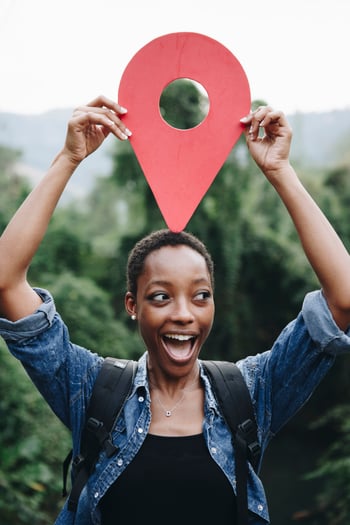 KEY #2: LIVE BY THE 80/20 RULE FOR YOUR WEBSITE
This key is about getting your top two channels working as a single conversation. It's the best way to get started down the omnichannel road. Today over 90 percent of customer service interactions start on websites, so it is critical to get your website working with your next top channel. If you can get your top channel working with your website in a single conversation, then you are well on your way to omnichannel and you will get your fastest payback.
Essentially, the 80/20 rule is about getting your web chat working with your next top channel (e.g., voice), so that your top two channels are working together as one continuous conversation. This can be done using the approaches discussed in Key #5. Once your get your top two channels operating as a unit, then you can add other channels later, like email, messengers, mobile apps, and so forth.
This key is one I have seen many successful enterprises implement as they became true omnichannel companies. Following the 80/20 rule is also recommended by the highly regarded Forrester journey analyst Joana van den Brink-Quintanilha, who I have heard speak on the subject.
Ready for the next 3 Keys? Download our Full E-Book HERE