60% of consumers have higher expectations for customer service now than they did just one year ago, (Global State of Multichannel Customer Service Report) and the contact center is now being recognized as a true asset to companies instead of just an expense center.
So what trends should you be looking at this year? What up and coming technologies and automation software are being used to advance customer experience and boost agent productivity?
Bots and Artificial Intelligence (AI) Make Work Interesting for Humans
AI and Bots are not a new concept to most of us. DARPA was using AI for research as early as the 1960's and most of you can recall the friendly Microsoft Office Paperclip Bot in 1997. So, why are so many people talking about AI and Bots and why is this the most notable trend for 2017 in the contact center industry?
Bots have become more intellectual through better functioning AI and big data. With cheaper storage there has been an accumulation of big data that AI can draw from. AI algorithms have also been improved to train AI systems to provide more sensible help.
Customers are increasingly using channels other than voice, and with communication volumes increasing, there is a need to automate conversations to drive down costs and provide quicker and better customer service. By 2020, the customer will be able to maintain 85% of the relationship with a company without interacting with a human. (Source: Gartner)
There are also some notable bots that have shown us what is possible moving forward. Take Siri or Amazon Alexa for example. Some bots can even provide intelligence and service better than a live representative. Babylon Health or Your.MD have bots that provide health related consultations based on images and symptoms.
AI will increasingly be used for routine transactions while higher-value and more complex transactions will be handled by customer service agents. The key is being able to identify what interactions need to be handled by a human rather than automated.
Chatbots offer a variety of benefits for the consumer including more immediate service and elimination of waiting for an agent on the phone. They also bring several benefits to the contact center like increased agent productivity, more interesting interactions for agents and low-cost customer support at night, on weekends and holidays. Because the bot handles routine tasks, the representatives work is never dull and they focus on the more advanced and engaging conversations.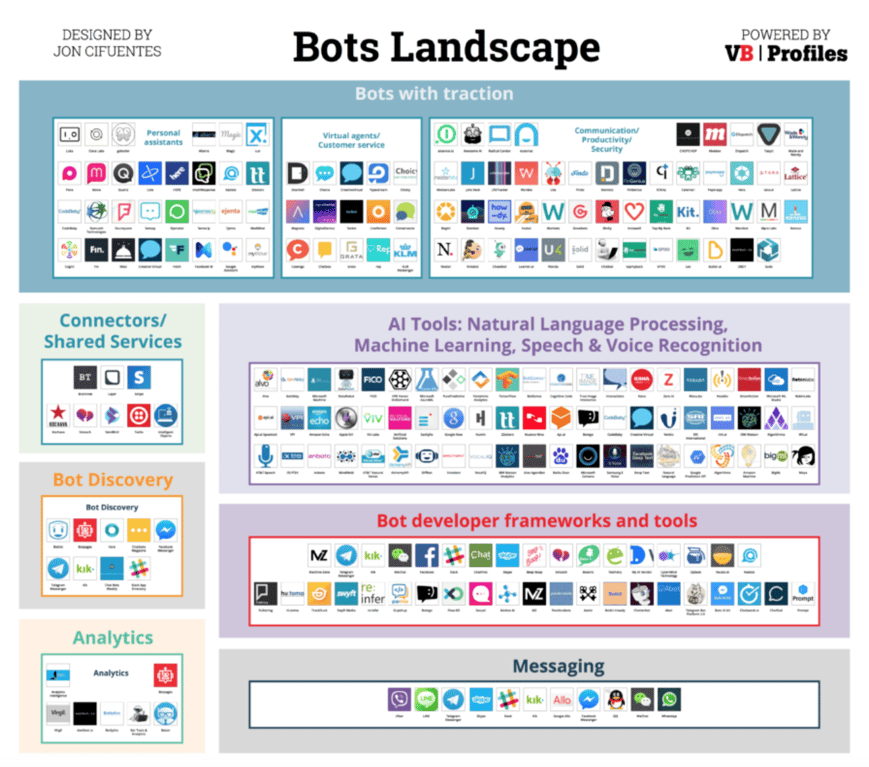 Next Frontier of Simplified Omnichannel
All contact centers see the benefit in offering a variety of channels to their consumers through multichannel technology and a few are even providing omnichannel support.
For many organizations, moving from a voice only center to multichannel can be tricky. To do so, many have to utilize several vendors. They use one for voice, one for chat, one for email and another for agents who respond to social. Multiple vendors means multiple agent interfaces. In order to keep things simple, they tend to take their agent pool and assign a certain percentage to voice, a certain percentage to chat, etc. That way, their agents only need to learn one system. This causes many problems as you have to deal with multiple vendors, siloed systems and reporting, and poor agent utilization due to them only handling one channel at a time.
There are some terrific premise-based systems on the market that provide omnichannel capabilities through a single user interface. However, they tend to come with a pretty large price tag and capital expenditure. Not to mention that premise-based systems require a team of IT professionals to manage and maintain them. What does an organization do that wants a solution that is neither complex nor expensive? Cloud-based omnichannel software on a unified agent desktop.
Through a single user interface, agents can work on voice, email, chat, chat with video or picture mail, SMS, mobile app communications, social media, etc. Agents can handle multiple media transactions simultaneously. So, for example, an agent is working on chats and the volume slows, you could send them voice calls, emails or pull in social media queued communications for them to work on. By providing media concurrency, agents have less idle time and you get more for your money.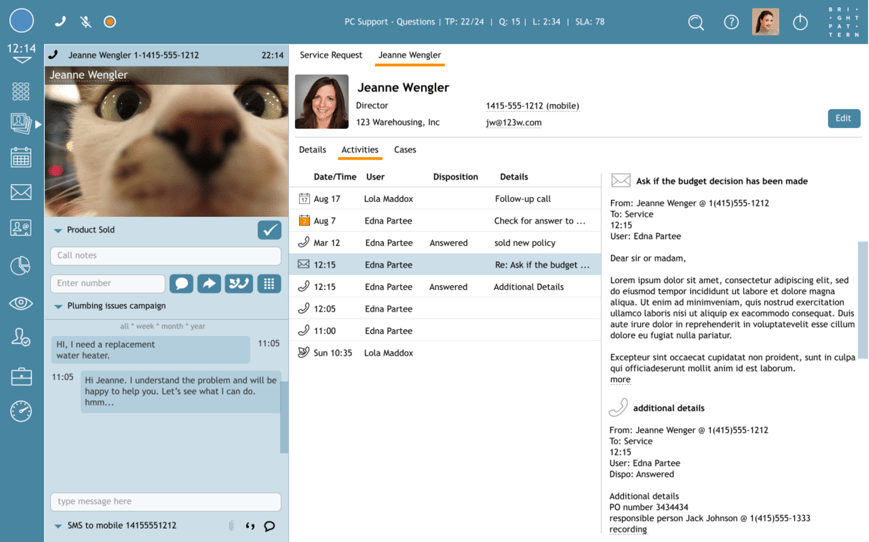 Self-Service Through Messaging and Mobile
The massive shift to self-service will continue in 2017 and contact centers should work to improve this channel as a cost-effective method of support. In a Forrester Report, consumers are using web self-service more than assisted service. In fact this number increased from 67% in 2012 to 84% in 2015. Most of this shift has been amplified because of the explosion of app usage on mobile phones. AI and Chatbots are helping to increase this shift because consumers are now able to get automated self-help through Facebook Chatbots and other AI methods.
As customer preferences have shifted over the years, consumers are demanding more immediate service and many of them are resolving their problems on their own through self-service.

Application Integration and CPaaS
Communications Platform as a Service (CPaaS) is a cloud platform that allows developers to add real-time communication features (voice, video and messaging) in their application without needing to build back-end infrastructure and interfaces (onsip). CPaaS offers the framework for building the feature including: software tools, sample code, pre-built-applications and more, which allows developers to focus more on their application and less on the IT infrastructure.
The growth of CPaaS is due to customer-facing markets driving to deliver a better customer experience. CPaaS has emerged as an easy and compelling way to create new digital experiences with communication woven in. Some common applications include: video enabled help desks, SMS appointment reminders, and authentication services.
As enterprises need more advanced communication methods and technology to improve the customer experience they require deep integrations between application and communication.
In 2016 more companies created open application programming interfaces (APIs) which will change SaaS companies and their products in 2017. With more open APIs companies can easily collaborate and create products that work together.
Cloud products are now building marketplaces and becoming a more united infrastructure. Cloud SaaS companies are able to leverage the open APIs of multiple services and build amazing integrations which are easy to deliver and maintain. This means customers are finally getting the seamless integrations they have been asking for.
Open APIs for analytics, translation, voice transcription, etc. are bringing a new set of capabilities available on-demand with a low cost structure and zero implementation and training efforts.The vast availability and instant integration make those services useful for decision making, automation and further analysis. Just imagine how much easier it would be to slice and dice data in text form with tags of highlights instead of dealing with raw voice data.
Possibly the most important and exciting thing about the open APIs is that all integrations are typically certified and maintained by both vendors. This means you are getting a completely seamless integrations that are continuously being updated without having to pay for extra professional services.
Conclusion
The statistics in this paper indicate one thing, that the industry is changing over time. And your center needs to as well! Keep these trends in mind, as they will (or should) play a key role in your contact center this year.