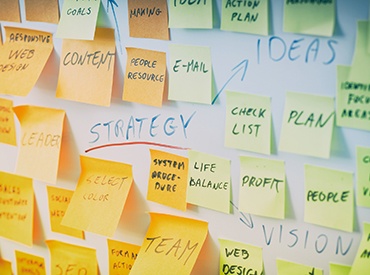 It's easy to think of a contact center as an operational necessity for both inbound and outbound customer activities. But, as a Bright Pattern's new customer and online lender discovered, with the right infrastructure, the contact center can serve as a strategic differentiator that empowers agents to deliver much higher quality customer service.
Bright Pattern's fast-growing client is an online marketplace for person-to-person lending. Its entire business model and company culture relies on fostering trusted personal relationships with its lenders and borrowers. Because most of their clients are young people with less experience with borrowing, the contact center is essential for answering questions, assisting with onboarding, and keeping customers engaged with the service throughout the borrowing and repayment process.
Making sure its customers feel comfortable and safe with this new money model is paramount to their success. Unreliability in its contact center software is not an option.
But the company started experiencing "growing pains" with its first contact center solution. Dropped calls, poor connections, and low call quality were impacting agent productivity and customer satisfaction. What's more, the system did not integrate well with their complex Salesforce CRM, so agents couldn't get access to all the customer data they needed to resolve calls quickly.
After extensive due diligence and research, they chose Bright Pattern as their new cloud-based contact center solution. Bright Pattern offered:
Reliability with 99.99% uptime

Scalability for up to 10,000 concurrent agents

A broad set of APIs for customization and enterprise integration

Seamless integration with their preferred

CRM

An intuitive web-based agent UI for better, more personalized service
Although they originally chose Bright Pattern for its technical features alone, they soon realized they would get more benefits than they bargained for. Bright Pattern's experienced team helped them easily transition to the new solution with its existing phone systems. The team also provided support for fully integrating the contact center with their complex CRM and other vendors to create a unified agent experience.
"From a creative problem solving perspective, plus an eagerness and willingness to help, the Bright Pattern technical support team is one of the best I've ever worked with," notes the contact center manager.
Working with Bright Pattern changed their approach to the contact center. Now, it's a strategic differentiator, delivering the high quality customer experience that's essential to the business model. They noticed improvements in almost every area of performance, including:
Shorter call waiting times

Streamlined outbound calling

Improved call qualities

Improved system reliability

Overall ease-of-use for agents and customers

Faster agent onboarding

Better access to customer data
With Bright Pattern powering their contact center, their agents can focus less on the tools and more on their customers. "That's a huge component in how people feel about taking out loans. Bright Pattern works so well we don't have to think about it."