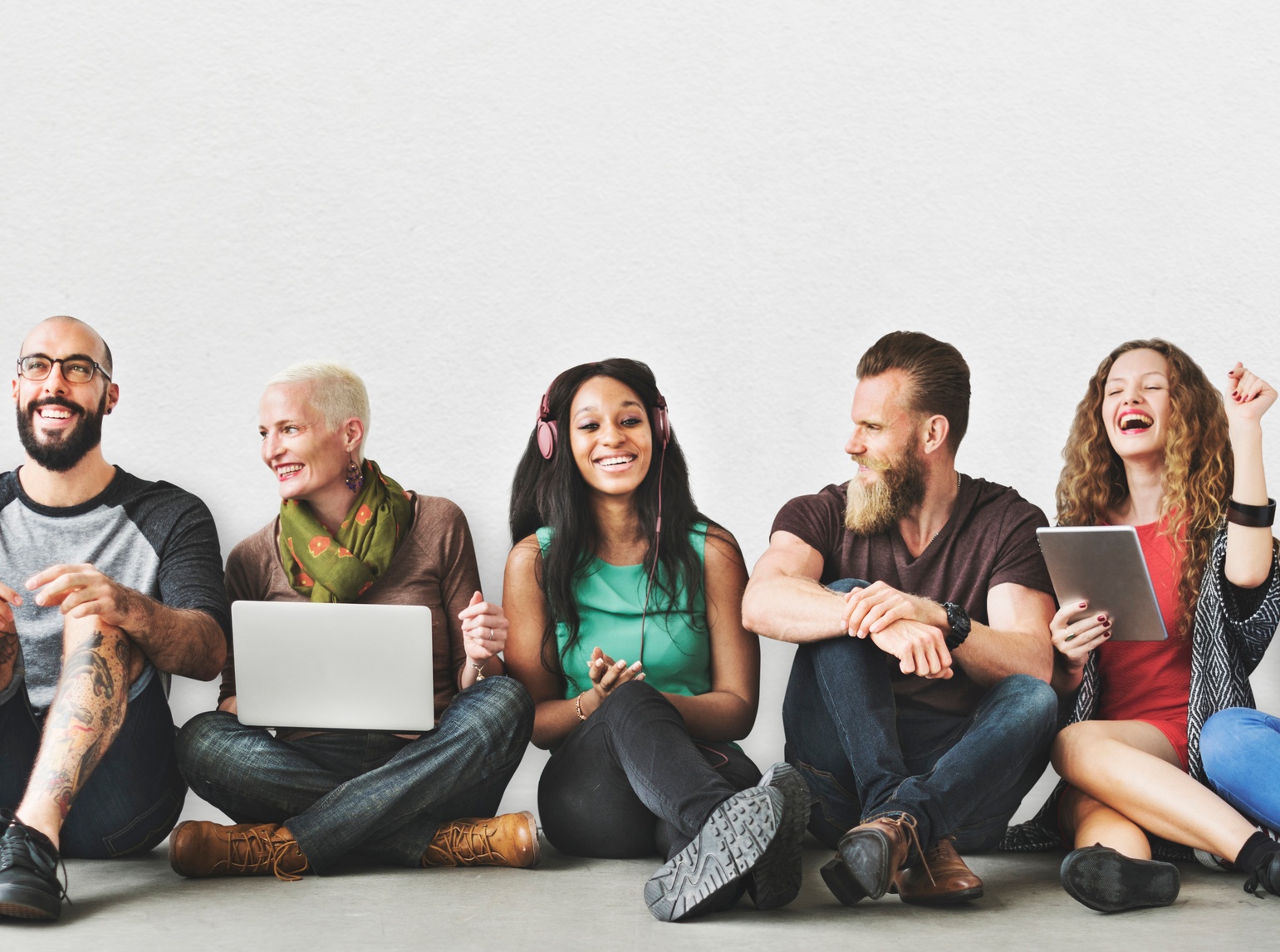 Yesterday we spoke with industry experts and contact center leaders from Zendesk, Republic Wireless, and TruSource Labs to get their top tips on omnichannel success and talk through real-life cases from their contact centers.
In the webinar, we uncovered some useful tips on people, process, and technology involved in the omnichannel experience.
Tip #1: Respond to Customers in the Channel of Their Choice
Our experts' first tip was to respond to customers in the channel of their choice (or on the channel they initially reached out on). This tip can be hard to manage with the growing number of channels; sometimes it seems like a new one is popping up every few weeks! Contact centers, as such, are struggling to understand what channels are necessary and how to implement them.
Emily Vince, senior product marketing manager at Zendesk, discussed stats from a current Forrester report on the growth of channel usage. Not only are customers communicating over more channels, Vince explained, but the amount of interactions are increasing for nearly all channel types.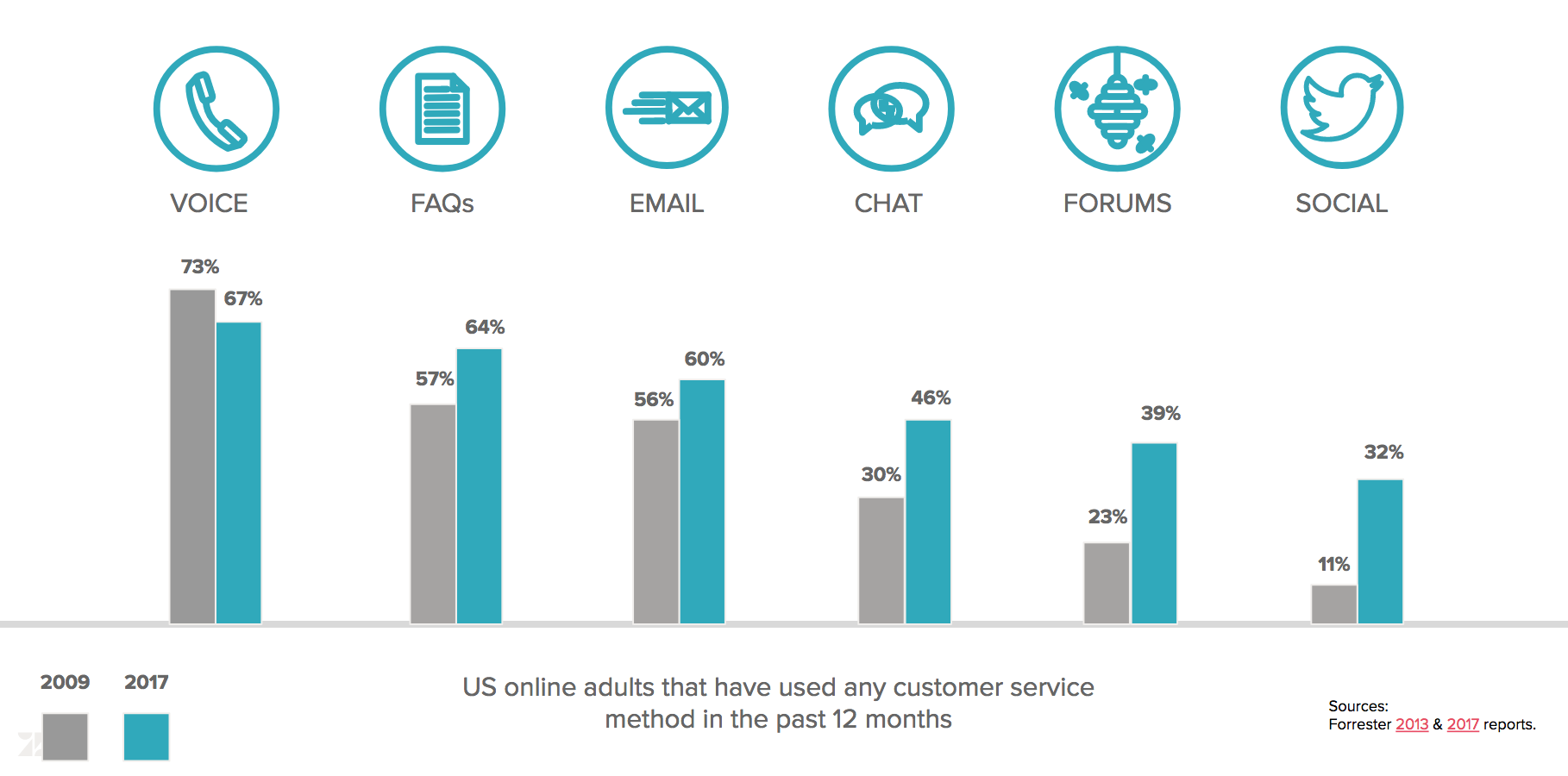 Roger Meador, founder of TruSource Labs, explained how his BPO for high-tech consumer devices uses a variety of channels. "Our end-users are pretty innovative and technical," Meador said. "They expect to be served on emerging customer service channels, and we are able to achieve this high level of customer support with Bright Pattern and Zendesk."
Tip #2: Give Agents Instant Access to All Data
The second tip was to give agents instant access to all data. As contact centers add new software and channels, their technology and data often becomes siloed which can make it hard for agents to find information easily.
Sergey Menshikov from Bright Pattern explained how Bright Pattern's integration with Zendesk easily pops all relevant data to the agent user interface. This is especially important at Republic Wireless.
"Since we drive all interaction to a ticket it allows us to use the same data," Sean Rivers, director of operations technology at Republic Wireless said. "It also allows us to see when a user has engaged on more than one channel at a time, so that we cut down on duplicate tickets and inefficient work. Combining our channels and providing user, account and usage data helps us stay focused and efficient."
Tip #3: Personalize Interactions Based on Customer Data
The third tip piggybacked off of tip number two: Once agents have all relevant customer data, personalizing interactions improves the overall customer experience.
"Having access to data in Zendesk to identify the customer and get their data helps, from greeting customer by name, presenting a list of open tickets, to customer segmentation and prioritization," Menshikov said.
Meador from TruSource Labs uses Bright Pattern software to identify when customers calling in have an "at-risk score," which is determined based on low NPS or CSAT scores. These customers take higher priority over other callers.
Tip #4: Empower Your Agents
The experts' fourth tip was to empower your agents. There have been many reports that prove empowered and engaged employees increase both customer experience and ROI.
According to a Gallup report, highly engaged teams achieve on average 10 percent higher customer satisfaction ratings and bring in 20 percent more sales revenue than unengaged teams.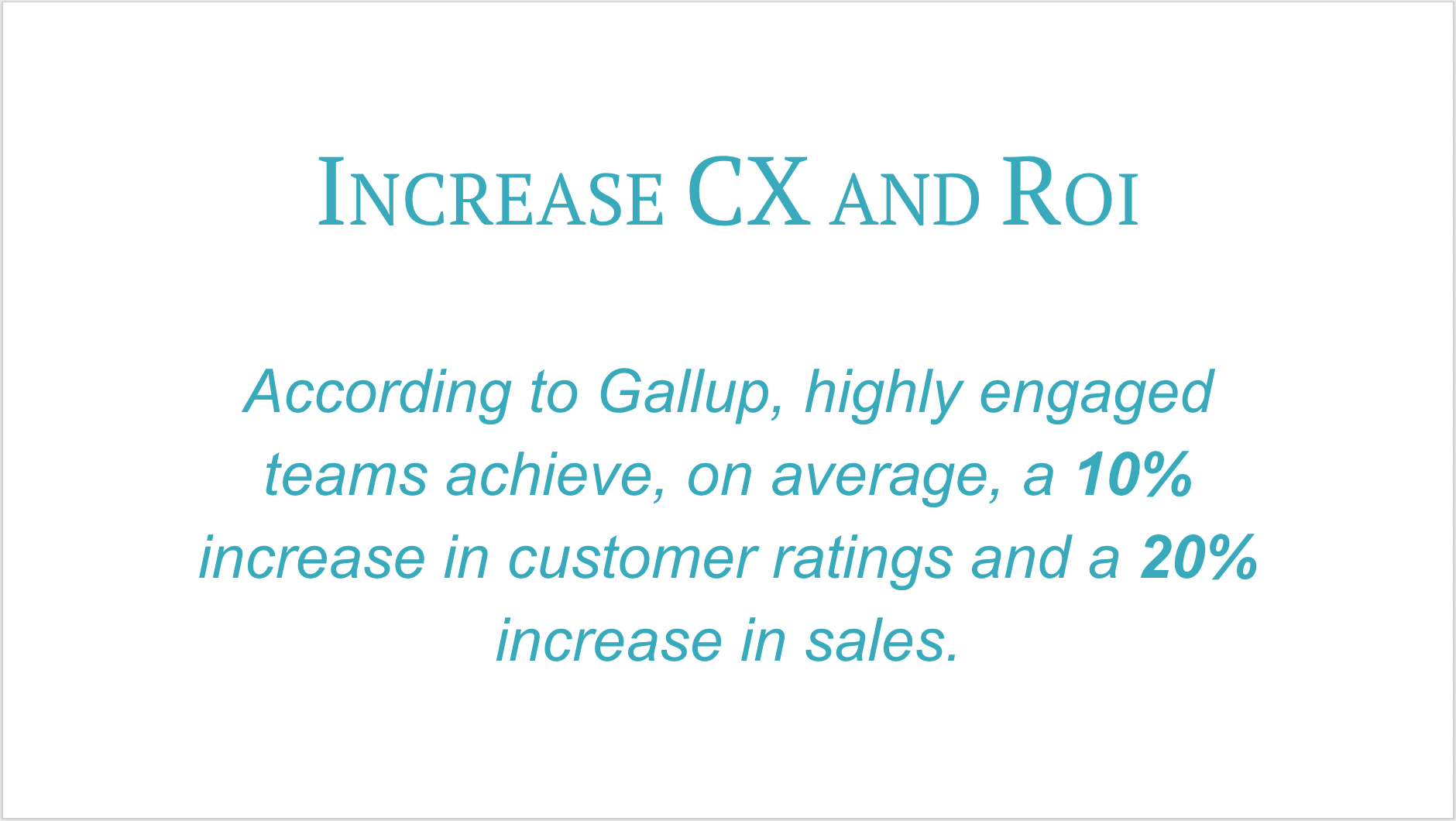 Menshikov and Vince highlighted many ways you can work to engage agents. The bottom line, they said, is you need to support your agents with good technology. It is necessary to have a user interface that is easy for the agents to use, minimizes training necessary, and brings all relevant information to the agents' desktop.
"We believe in trust and expect that our agents will be part of the solution not only on their interaction but for all future interactions," Rivers from Republic Wireless said. "Our agents are not only challenged to use our documentation, but to improve it and even create it as needed. There is a lot of training but after training, and a short monitoring period, all barriers are removed and the agent can make real-time contributions. We feel the most empowered agents are ones that can make a difference."
Tip #5: Provide a Consistent Experience Across All Channels
The fifth tip was to provide a consistent experience across all channels.
Meador from TruSource believes it is impossible to provide a good experience across all channels if you don't have consistency as a strategy from the beginning. "It starts with setting up the channels in a consistent manner, being able to track, report, deploy and manage them in a consistent manner is key for agents providing a consistent customers experience," he said.
Rivers mentioned that although consistency is good, there are differences among channels. With chat and SMS, you are communicating in much quicker and shorter forms than phone and email conversations. Agents need to be trained to interact differently over specific channels.
Tip #6: Partner With a Flexible Vendor for Customization Options
The sixth and final tip was to partner with flexible vendors that have options for customization. Implementing an omnichannel strategy can be hard and often times it requires a tight partnership with vendors.
"Flexibility is one of the prime reasons we chose both Zendesk and Bright Pattern," Rivers said. "With Zendesk, it has always been about API, SDK, custom fields, triggers and automations. I find most of my solutions through their integrations Marketplace. When we need to do something new, I know the tools are there to make almost anything possible. I am usually the least stressed person in the room when there is a new launch or challenge for support."
"With Bright Pattern, we needed a partner who would create with us," Rivers continued. "We wanted to take our 'no call center,' asynchronous value to phone support and needed a partner that understood our needs, could deeply integrate with Zendesk, and was reliable. We got that from Bright Pattern in spades. They were even excited to help us! What resulted was an ability to invite our members to calls right from a ticket. Bright Pattern manages all of this in the background and it has had a serious positive impact on our customer satisfaction. No more scheduled calls missed, no more outbound calls ignored. We went from 35 percent (or less) response to over 80 percent.
We ended with a short presentation on Bright Pattern Communication for Zendesk. View our on-demand recording below for the full panel discussion!