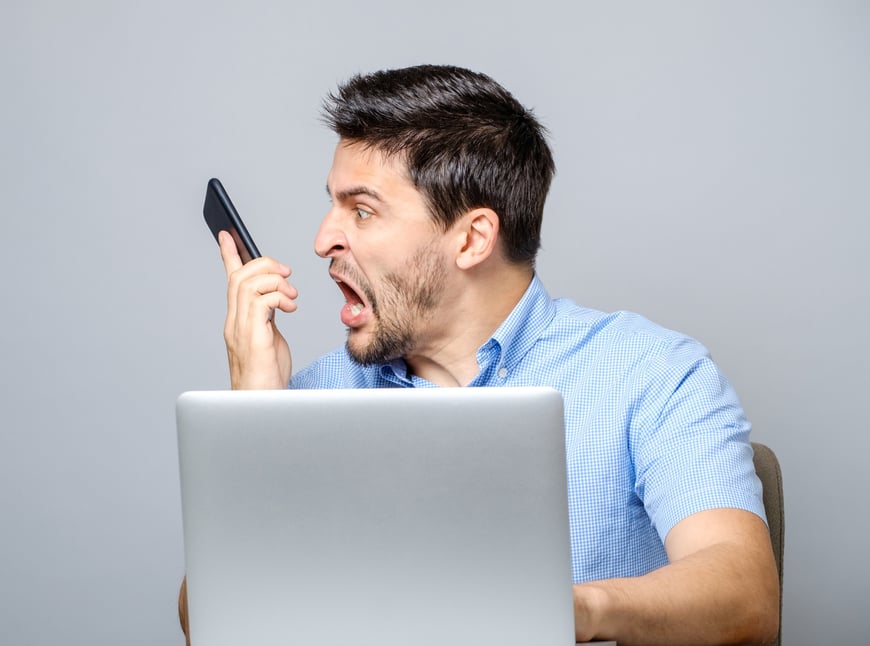 Most companies that offer customer service love IVR for its automation and self-service capabilities, but the same cannot be said for customers. According to findings from Aspect, nearly 40 percent of consumers surveyed would rather clean a toilet than contact customer service on an IVR. Why is that?
Perhaps it's the robot voice greeting that turns people off, or maybe it's the limited menu options that steer them toward anything but a live person. Many customers will hang up, frustrated, before being routed to an agent (or worse, to a voicemail inbox). Whatever the reason for why customers think IVR sucks, we can all agree that IVR needs to be usable for everyone listening.
To reduce costs while providing a stellar self-service experience, consider changing the IVR game with these methods:
Skip the menu options. Use AI to ask people what they want with a simple "How can I help you?"

If you must keep the menu, keep options brief, placing the option before the number to press.

When callers finally reach agents, know them before they say anything. Use data augmentation to fill in the blanks for new contacts, and review the activity history of existing contacts.

Keep callers engaged while they're on hold by announcing the self-service options. Ask callers to get all their information ready.
Learn about some more
IVR best practices
.