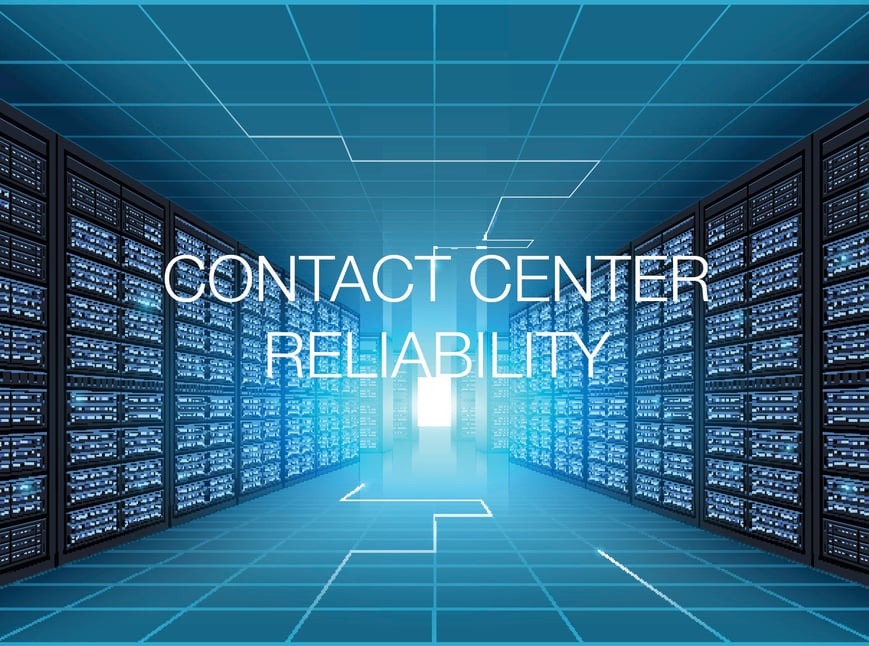 Today's customers require 24/7 access to answers, whether through voice, email, chat, IM, or self-service. With so much of technology services moving to the cloud, how do contact center managers plan for reliability and resiliency in their CC operations?
The reliability of a cloud-based contact center depends a lot upon the nature of the business it needs to support, and on the choice of vendors supplying the solution. For example, a hospitality business may have greater tolerance for short periods of system downtime while peak traffic is re-routed, but a utility requires multiple points of redundancy across geographic regions. By defining business requirements first, Contact Center decision-makers can narrow the list of cloud solution vendors to evaluate.
Next, consider the number of other systems that need to be integrated with the contact center solution, such as CRM and workforce optimization tools. Will these systems also need to meet certain levels of reliability or redundancy to ensure that agents are always able to access customer data and other essential information? A cloud-based Contact Center provider with a solid track record in enterprise integration can offer best practices and expertise to help businesses design highly reliable, flexible infrastructure.
Finally, evaluate the reliability and resiliency of the provider's technology itself. Some important considerations include:
Where the data centers are located

How redundancy, failover, and backups are handled at the data center level

What process (manual or automatic) is required when a system failover occurs

What SLAs the vendor guarantees
The combination of all of these factors will impact the reliability and performance of contact center operations. Although resiliency is just one part of moving customer service to the cloud, it can play a significant part in delivering a consistent customer experience.