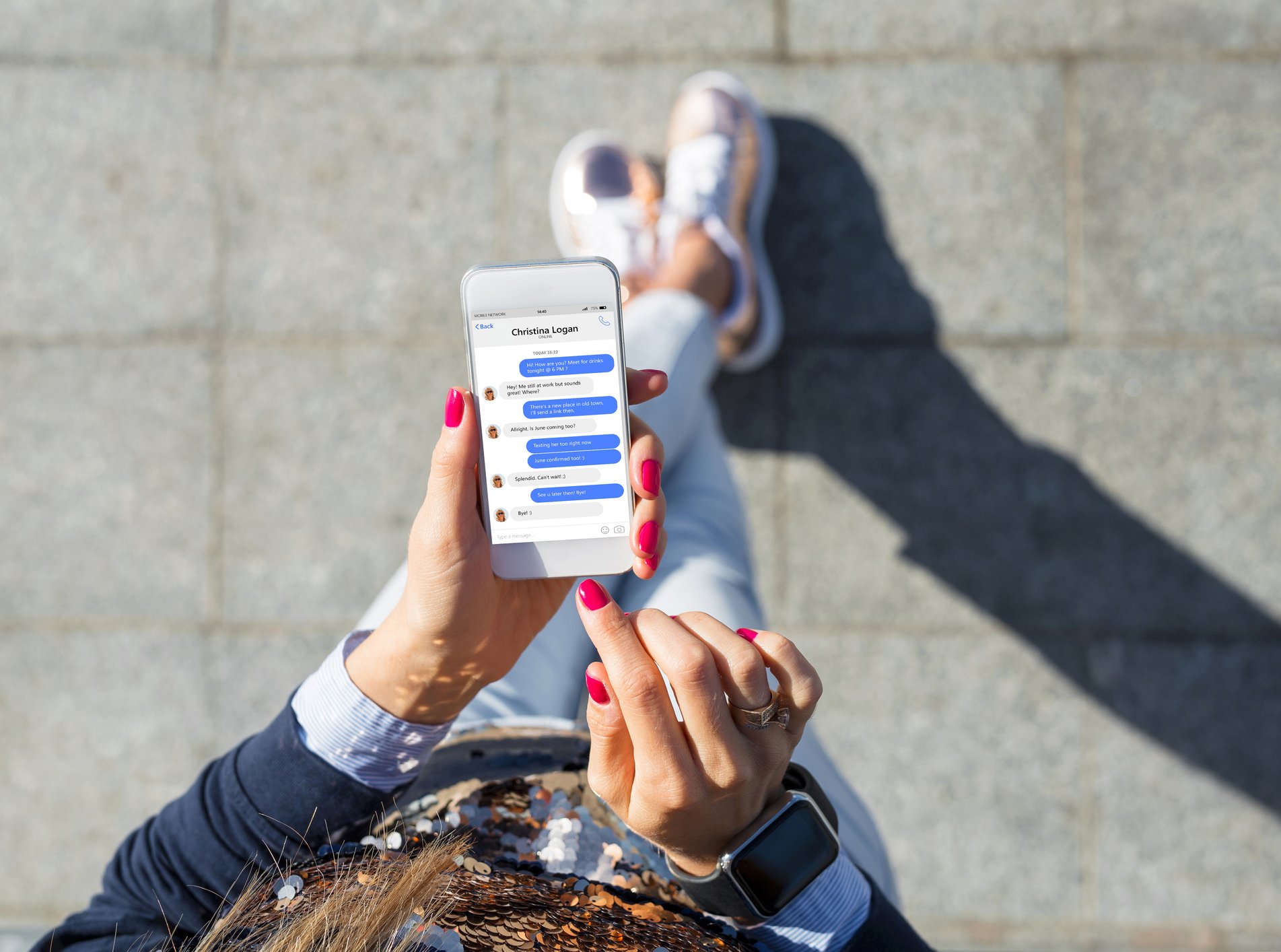 Customer-centric businesses are working harder than ever to support all of the contact center channels that their customers want to use. That's why 84% of companies who consider themselves to be customer-centric have a heavy focus on supporting mobile channels for a greater customer experience. COPC reported that mobile care increases by 41% in 2018 alone.
The results from the 2018-2019 ContactBabel Report, as shown, illustrate that as mobile becomes more widely used by end users, channels like email, telephone, letter, and fax are expected to decrease in interactions. The channel with the largest expected increase in interactions for 2019 is web chat, with 56% of survey respondents believing there will be an increase. Social media customer service and SMS followed with 46% and 36% expecting an increase in interactions.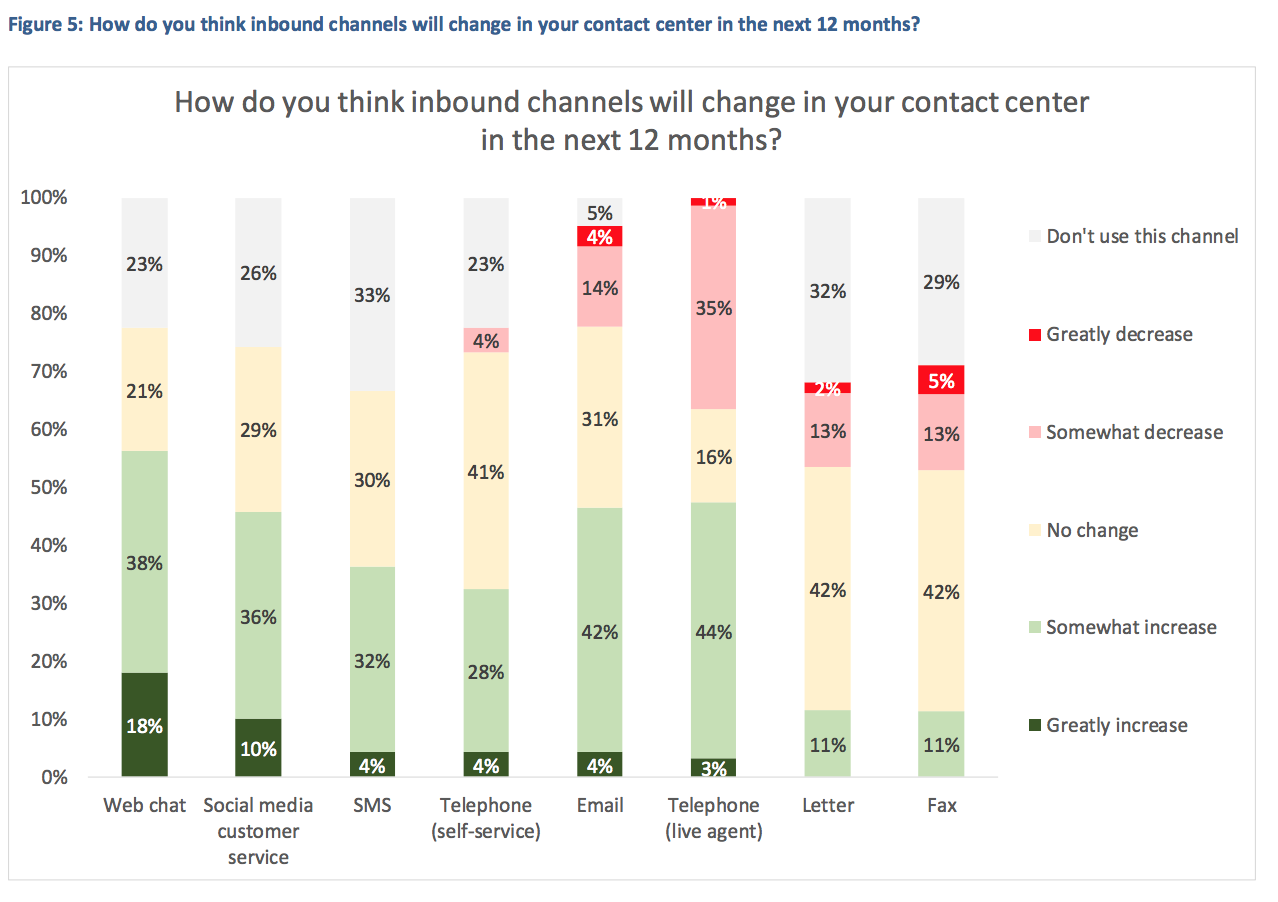 Even though we should see a growth in mobile and self-service channels in 2019, companies should continue to create better processes around traditional channels. The figure below shows the inbound interactions by channel, proving that the telephone is still the most widely used customer service channel, followed by email. These channels may not be increasing as fast as mobile by they surely aren't going anywhere.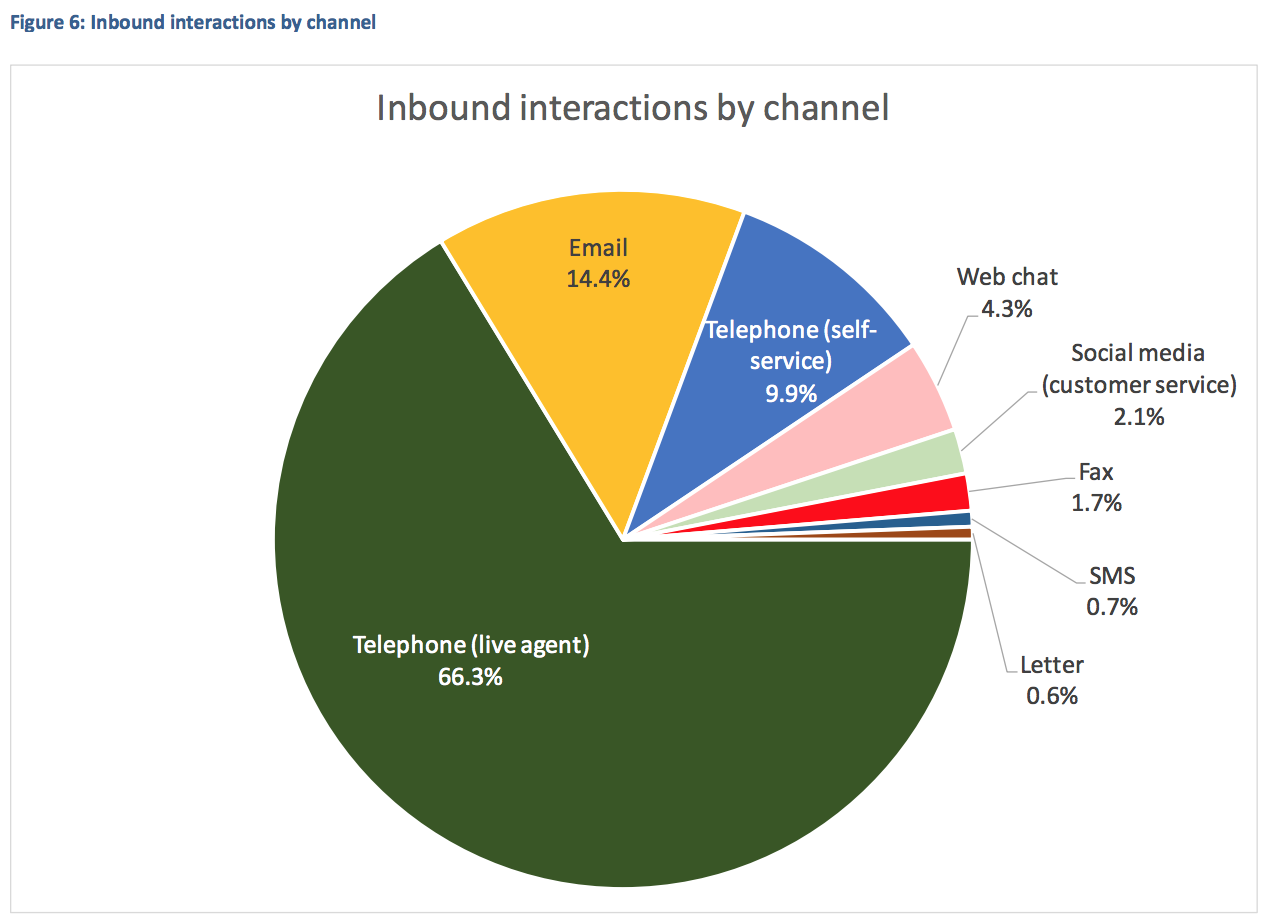 Both the need to retain strong CX strategies around traditional channels like email, voice, and IVR, and the need to add new channels has companies wondering how to create and run a true omnichannel contact center that empowers agents and delights customers. The ContactBabel Omnichannel Report walks though more stats from their survey, which could help you in your omnichannel journey.
Bright Pattern has helped companies like Mercedes, Overstock, American Girl, and TTEC deliver the most innovative omnichannel customer service with our cloud-first, all-in-one platform. With traditional channels like voice, email, and chat, as well as channels like SMS/text, video, in-app, social messengers, and bots, Bright Pattern is the only true omnichannel provider that can be turned on in just days! Want to see it in action? Request demo here.