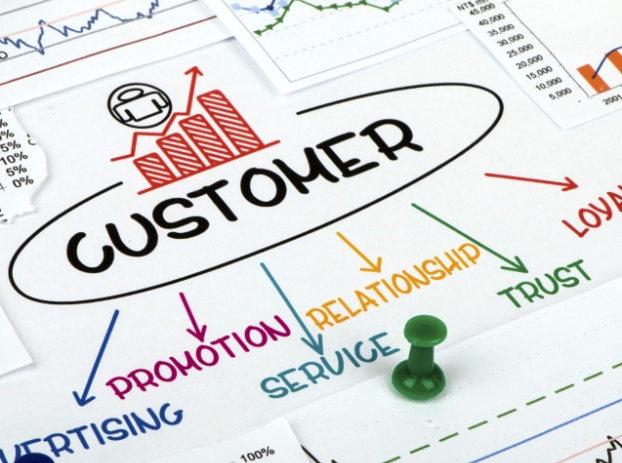 We want help, and we want it now. That may very well be the motto for a very large number of today's customers.
The rise of smartphones and ever-increasing availability of brands on social media and online make consumers hungrier for instant satisfaction than ever before. Meeting these demands requires a combination of customer service expertise, intuition and anticipation.
The increasingly limited patience customers have clashes with the typical brand's need to be providing excellent service and with the need to maintain reasonable business hours. When a customer wants to review their account at 2am, who will be there to take the call?
You can commit to the incredibly expensive task of creating an around the clock customer service team – or you can turn to automation, technology and cleverness to create services that support your customer's needs without destroying your budget. Well designed, seamless self-service portals can help your customers and clients get the information and services they need upon demand, right when they are thinking about it.

Equipping your customers with a way to proactively find the answers they need can eliminate frustration and enhance their overall perception of your brand.
Regularly Updated Knowledgebase
Have an extensive knowledge base: If your customer needs to see a manual, watch a video how-to or even see diagrams and infographics, they can find help on your site whether you have a live agent online or not. This documentation is worth creating and sharing – in most cases it not only helps your existing customers but can show prospects just how much data you have available to assist them as well.

From a customer retention standpoint, this is an essential contact center feature that will go a long way in maintaining the loyalty and level of satisfaction for your current clients.

FAQs in a Convenient Location

Your customers have questions, but they are likely not always unique. Creating an easy to access, easy to find list of your most commonly asked questions (and their answers) can help you serve the needs of your customers even at the break of dawn or the middle of the night. This does more than just solidifying your customer support system, it creates additional SEO and keyword use on your page, resulting in better search engine placement for your brand.
Deploy a Mobile App
You have a responsive website and likely know just how many of your customers visit via mobile device – offering your own mobile app can make it easier than ever to provide self service opportunities for your visitors and clients. When you combine a robust mobile app with your existing database and information about your customer (their location, preferences and behavior), you can create customized experiences that pay off again and again.
Let them Help One Another
A robust and active customer forum that is monitored and helped along by a virtual agent or real employee can foster a sense of community. It can also help your customers help one another. By asking a question in an open forum, your customer can get answers from others who have used your product or service or who have experience with your brand. You'll be building a community that helps one another – and offering one more way for customers to find immediate help or feedback when they need it. Including a separate FAQ in the forums can also provide needed information for those who are looking and in a hurry.
Image-centric Tutorials
Creating image heavy tutorials that detail every step of the process involved with using your product and positioning them on your blog and site can show prospects and customers exactly what to do with your items and can answer many frequent questions. While written FAQs are certainly helpful, not all customers embrace them; some need visual guidance in form of infographics video instead.
Employ a Virtual Agent
Not a bland chatbot that makes inane commentary but a thinking and responsive virtual agent that can interpret a customer's needs and supply them with assistance, whether your team is in the office or not. A virtual agent can be set to deploy upon certain behavioral triggers or when a customer takes specific action and may be able to offer enhanced services to satisfy that customer's needs.
Anticipating your customer's needs and then fulfilling them in a variety of media and formats allows you to serve up assistance whether you are physically available or not. You can also make sure that the need for instant assistance is met, and that your customers don't get frustrated or turned away when they visit outside of regular working hours. This is the core of a customer centric company that strives to be at their apex.
Creating a suite of information that is regularly updated every time you rollout a new product or create a new service ensures your customer is always able to access what they need, when they need it. Your comprehensive library of services will also enhance your site's presence online and ensure that the materials you've worked so hard to build can pay off in multiple ways and empower your customer to help themselves and get the answers they need. This will go a long way in terms of customer retention, and will alleviate the pressure on your team so that they can focus on improving other aspects of your business.
About the author:
Reuben Yonatan is the founder and CEO of GetVoIP -- trusted VoIP comparison resource that helps companies understand and choose a business communication solution for their specific needs. With a 10-year track record in building, growing and strategically shaping operational functionality in all his ventures, Reuben assists SMBs align business strategy with culture and improve overall corporate infrastructure.