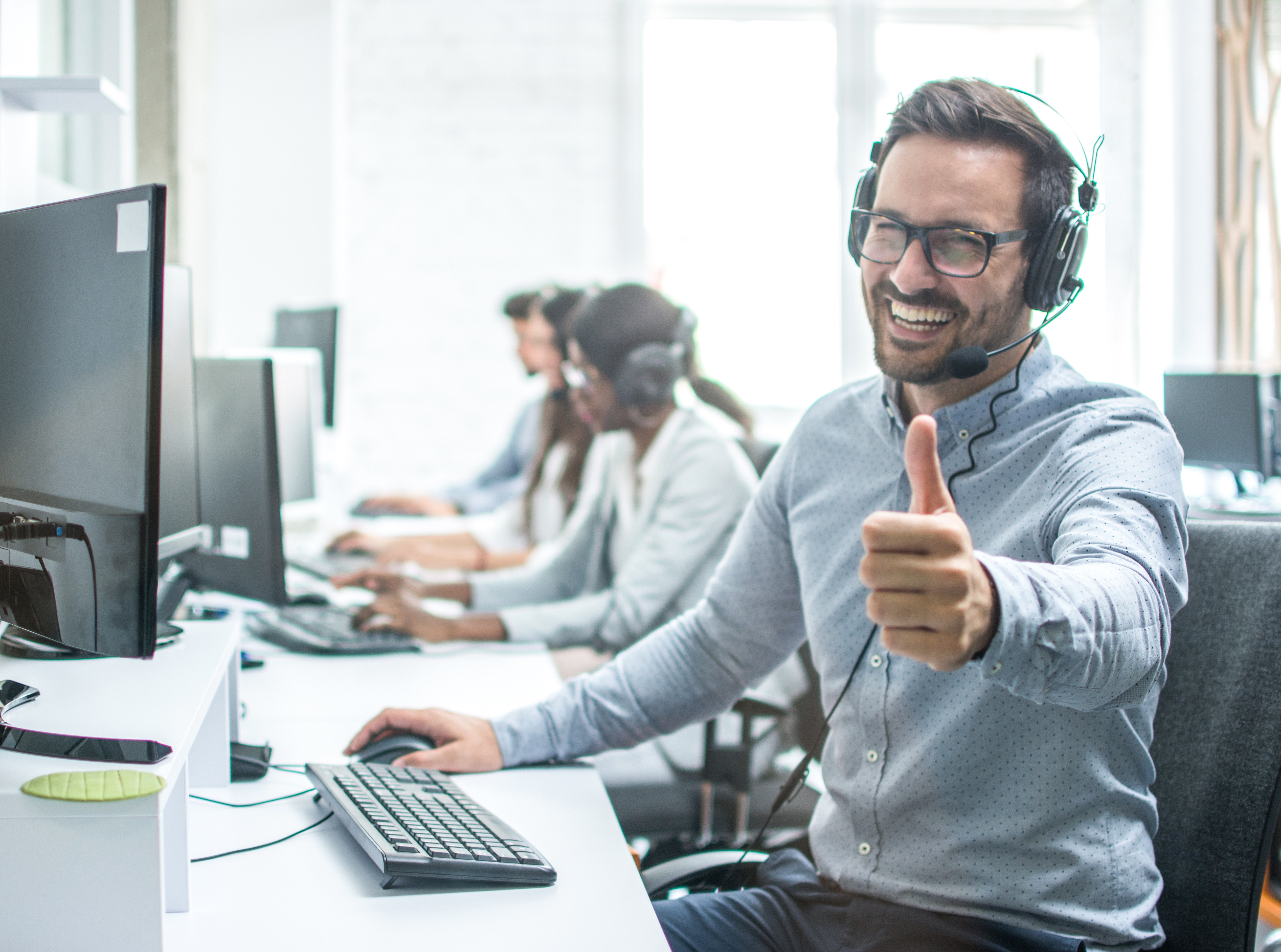 The phrase, "As you sow, so shall you reap," is a lesson to be learned by anyone and everyone who wants to be happy. Especially for those who want to keep their customers delighted, this phrase should be the holy grail.
What exactly does this imply?
Well, do you think your employee would like to work with you if you keep criticizing him out of spite? Or if you pay him a minimum wage and ask him to put in 14 hours of his day at your office?
Of course not!
You have to keep your employees happy and satisfied if you want to increase productivity. Happy employees make for satisfied customers. It's the golden rule.
"When employees are happy, they are your very best ambassadors."—James Sinegal
Customers tend to go to places where the employees are nice and friendly, a place they know cares for them because they themselves are content. A little effort makes a huge difference. People are always willing to pay more for better services, and more importantly, for better customer service. Customers are willing to pay 86% more for a good customer service experience.
Think of it this way. Let's say, for example, you own a restaurant. You wouldn't want your waiter to spit in someone's drink just because you yelled at him for no reason? Would you? With hopes that the answer is a definite no, let's move forward.
You have to understand that happy employees are more productive and they would go to lengths for you if you do the same. The end goal is to get more customers, make them regulars, and keep them happy and satisfied. But you cannot do all of that on your own. You need a team. Your employees will do that for you.
But how would you keep your employees happy and motivate them to put extra efforts to make your customer service experience exemplary? Simply motivate and appreciate them.
A little gratitude goes a long way. It is like running in a race. You always pick up your speed when the crowd cheers the most. The louder they get, the faster you run. Similarly, to motivate your employees to work harder, you just need to tell them they are doing great, and they will definitely push their limits.
You have to offer the best customer service experience to your patrons. They have to be greeted with warmth when they walk in your facility or call in for queries. In order to achieve this, you have to put in extra efforts to keep your staff content. They have to feel secure and have to know, whatever happens, that you are there for them.
"You don't build a business. You build people and then people build the business."—Zig Ziglar
So, how do you motivate your support team, your staff, to further improve customer relations? Here are a few ways to achieve the "not-really-an-impossible" task.

Maintain Team Spirit
No one likes to be alone in the office sitting in a corner at their desk all day long. People want to work in teams and interact whenever they can. Try to make employees work on customer support simulation and role play projects as a team and make them brainstorm ideas together, whether it's for new recipes or how to throw the best bachelor party. Anything. But promote team spirit. Teamwork means productivity and success.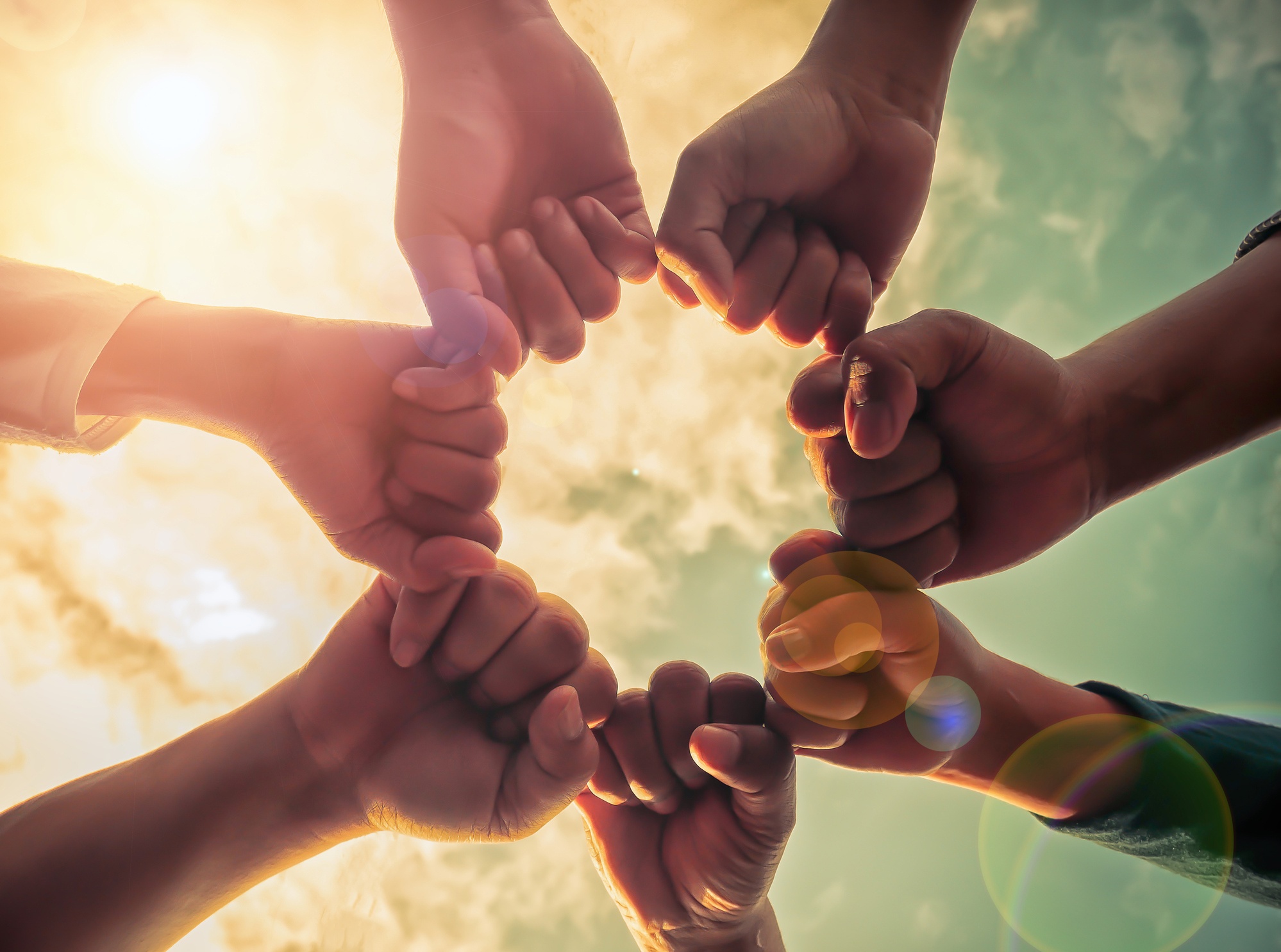 Appreciate Your Staff
The easiest thing to do is compliment someone on a job well done. Criticizing takes effort, whereas appreciation is effortless. Appreciation is the single biggest motivator for anyone, be it an employee trying to chop onions or a child trying to draw circles for the first time. Career site Glassdoor asked more than 2,000 employees what motivates them to keep striving? To work harder? Well, appreciation was the most common response. It was the opinion of 81% of employees that they are motivated to work harder when they are appreciated more. No one works hard in fear of losing their job or because it is too demanding. Gratitude and appreciation make a lot of difference in a person's ability and willingness to work.
Appreciate your staff. Let them know you value their work and inputs. Do it every once in a while and see the change for yourself.
Promote Personal Growth
With your businesses' success and growth, your employee must grow, too. Personal growth makes a lot of difference to an individual and the employer as well. If your employee learns and develops new skills, she will become more productive and a better asset to you. Help them grow by enrolling them in seminars, conferences, and even training. All good deeds come back. Even if they don't, you did a good thing. Yelp, for example, motivates its employees to stretch their roles as they are given a few tasks beyond their capabilities. Also, they are put in a work culture having an engaged workforce and proactive mentoring. The employees are promoted from within as they nurture others and incentivize their own development.
"Take time to appreciate employees and they will reciprocate in a thousand ways."—Bob Nelson
Value Their Work and Efforts
You have to let your employees know that the job they are doing is an important one and it makes a huge difference to the firm. If the customer service executive knows that he is doing a valuable job by answering phone calls, then he will put in extra efforts to be the best. You can then train the same employee who has been answering calls to resolve queries on the live support chat on your website. It isn't exactly a promotion but an addition of skills. Don't forget to throw in some extra benefits though.
These are just a few yet extremely effective ways to make your employees more productive, and in turn, deliver the best customer service. Whether you own a restaurant, a publishing house, a marketing firm or even a cookie making factory, it doesn't matter. Your services have to be impeccable in order to become the best in the field. You have to have the best people answering the phones, working on your website, or greeting the customers online. But in order to have the best people, you have to be the best at your job. And your job is to be the best boss who motivates her staff and respects them, the one who teaches them all there is to be taught to treat the customers right. Have mock calls to boost their confidence.
Add live chat support to your website to begin if phone conversations are taking time. Writing to customers is the best way to warm up the employees to the world of customer servicing if they lack confidence. Leave no stone unturned for delighting your customers. Let your employees, customers, and even potential customers know that you care and want to build relationships. It is these little things that matter the most.
Conclusion
Everyone likes to be appreciated for their efforts. Everyone needs that little push of motivation to keep hustling. Keep your employees happy if you want to keep your customers happy. They will treat your customers the same way you treat them. Motivating your support team is important for your company. If you do this, you can easily move on to teaching your employees the best way to deal with customers. Teach them patience. But be patient first. If you follow the aforesaid steps, you will be the best boss and will have the best team.