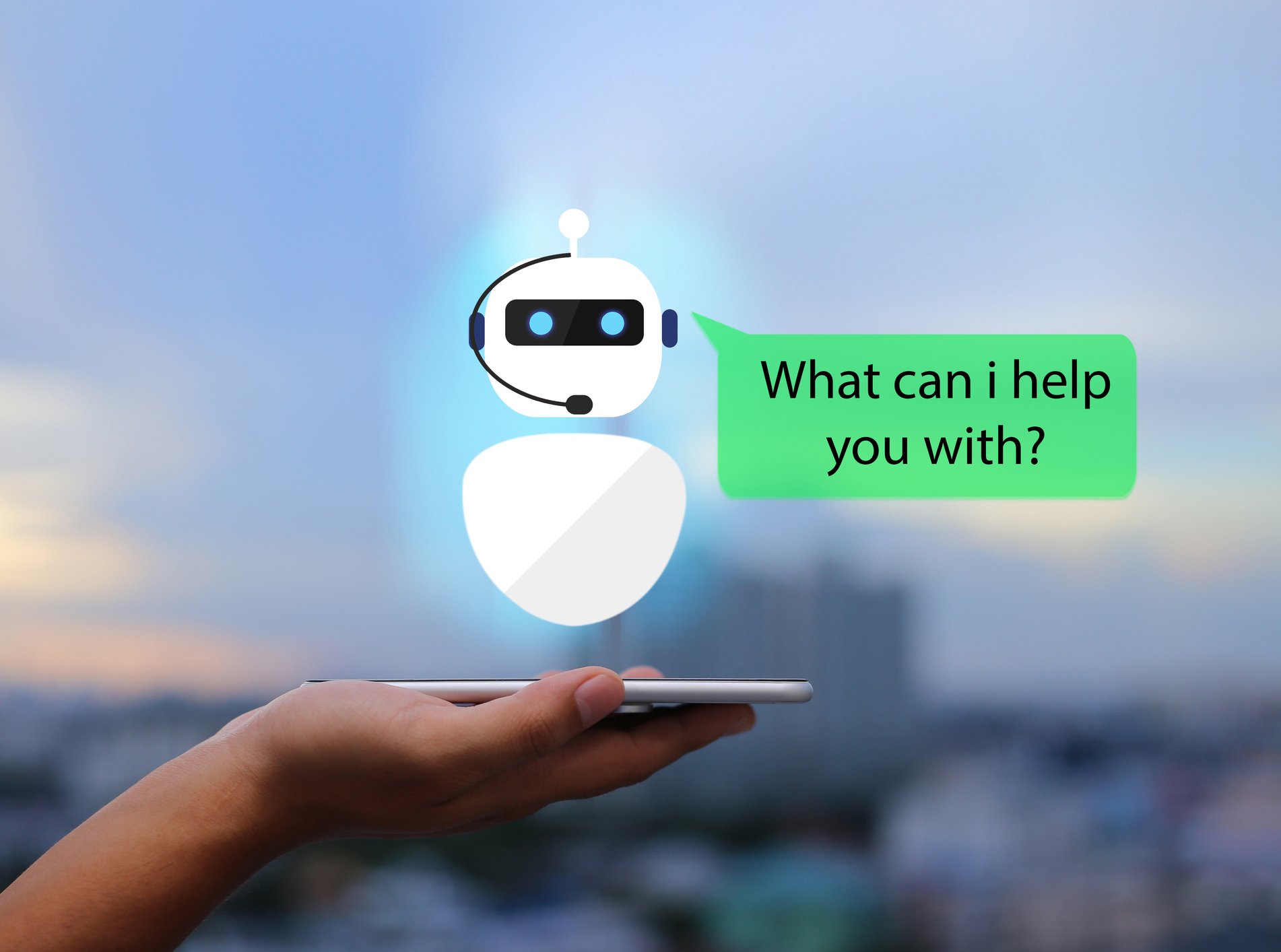 Over the last few weeks, I have shared some common chatbot mistakes and how to overcome them by testing the customer centricity of your chatbot solution. In blog part 1 I shared how many companies are failing with the implementation of their chatbots because they neglect the ramifications a bot will have on the agent's experience. In this blog, I will share an agent empowerment test you can use to make sure chatbots will have a positive impact on agent workflow and even improve agent performance and satisfaction.
Agent Empowerment Test
Innovators are not simply designing bots for customer-facing self-service. They are also developing bots that can assist employees with internal processes, including updating databases, navigating the knowledge base, and sharing documents with coworkers.
Savvy, forward-thinking organizations are taking advantage of these "internal bots."
But even if bots did not offer these internal applications and were solely relevant for customer self-service, they still would have ramifications for the agent experience.
Aware of the correlation between the agent experience and customer experience, customer-minded organizations consider these ramifications.
How do they impact agent workflow?
Although bots can make self-service more dynamic and powerful, they cannot completely replicate the human touch. They are still best-suited for fairly straightforward, repetitive tasks.
As customers increasingly use bots to handle their transactions, they will no longer need agent assistance for basic issues. They will only seek agent support for complex matters.
Customer-centric organizations consider this transformation. They identify the types of issues that are more likely to reach agents in a post-bot world, and they plan their scheduling, training, and performance management around this reality.
How do they transform (and empower) escalated conversations?
If an organization's bots are even slightly successful, they will attract more interest from customers. Customers make a greater effort to communicate with bots. If they switch to a live agent, it will likely be due to a "dead end" in the conversation rather than a demand to bypass self-service.
Customer-centric organizations leverage this new normal to empower their agents. They ensure agents are able to leverage data from the bot to personalize the conversation. They will also help agents prepare for the change in customer mindset (customers will be escalating from self-service as opposed to skipping it; their sentiment and emotion may be different).

How do they improve agent scripts and behaviors?
As they are automated conversation tools, bots provide great insight into how to engage with the customer. How do customers ask particular questions? How do customers react to scripted, standardized lines?
A customer-centric organization will use this information to train and coach agents. It will prepare them to more precisely meet customer needs.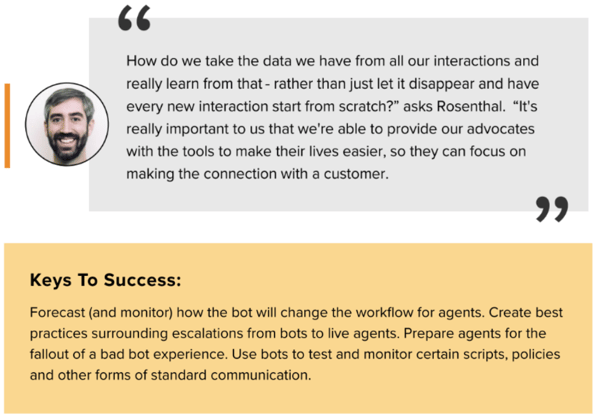 For other chatbot tests, including the Customer-Centric Test and Omnichannel Test, read our complete whitepaper, The State of the Chabot.