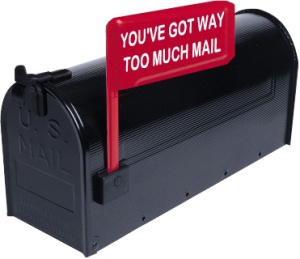 We keep hearing about the death of email as people (led by the younger generations) move to social media for the bulk of their messaging needs. But in this ComputerWorld article, Howard Baldwin refers to a Radicati Group projection that business emails will increase by 13% per year between 2012 and 2016.
You can read the article for a discussion of the reasons for this counter-intuitive trend for business overall. But for contact centers, I'll just throw this out there:
Unless and until internal company chat is tightly integrated and provided at no extra charge with cloud contact center solutions, front-line agents will rely on email for near-realtime and offline questions to supervisors and subject-matter experts.
That's why the ServicePattern solution includes chat. It empowers agents to improve the first-call resolution, thereby improving customer satisfaction and reducing costs. It also empowers supervisors to quickly broadcast important messages to groups or teams.
When chat is integrated and works like second nature in a cloud contact center, email volumes drop and everyone benefits. Don't settle for less (your customers won't).