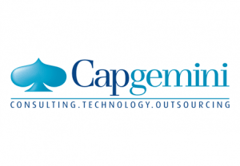 Sam Shead in ZDNet covered a Capgemni report that reveals that decisions around cloud are increasingly being made by people outside IT departments. The article, "Cloud decisions are no longer in the IT department's hands--the suits have taken over" is one of a number to show up in the past few months on the subject. One difference here is that it is base don survey data and not just anecdotal evidence.
So the article makes for a good read about an interesting and important trend. And I am sure that the report does, too.
But to me, the real insights come from the comments that readers have posted. They are so good they almost seem scripted, from the IT-side reaction of dismissal, blame-game, and name-calling to the more evolved, "we helped create this situation" peace offering.
What's the discussion and reality in your company? Is marketing still signing agreements for cloud services without IT review and approval? has It embraced cloud as a legitimate strategy? How often does the CIO have lunch with the CMO...?