The ICMI Contact Center Expo, which took place May 4-7, 2015 at the Walt Disney World Dolphin Resort in Orlando, is considered to be one of the top events for contact center professionals.

As an event sponsor and exhibitor, Bright Pattern was proud to be the only one vendor with omnichannel contact center solutions. Bright Pattern provides an enterprise contact center application with a Rich Contact Experience for seamless blended omnichannel interactions. An agent can start chatting with a client, then switch to a voice call and then send a confirmation as a text message; all without stopping the conversation. Moreover, customers can share their location, send or receive pictures, and do video calls!
In-App Customer Service and WhatsApp integration were the most recent features added to the product. These are going to be necessities for every contact center in the near future in order to meet expectations of modern connected customers.
This year at the Bright Pattern booth, we provided visual presentations and live demos on two giant projection screens which made it really easy for attendees to see our technology and get a solid understanding of what omnichannel solutions can mean to their contact center.
Instead of bringing tons of marketing literature, which all is thrown away after the conference anyway, the Bright Pattern team decided to save some trees and offer participants a QR code to learn more. All information was conveniently placed on one webpage, including 3 short video demos. By doing this Bright Pattern served as an example of how technology may fit into the lifestyle of modern people with smart devices.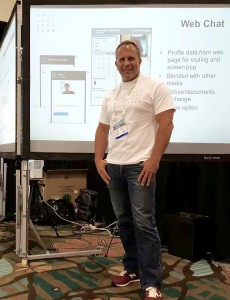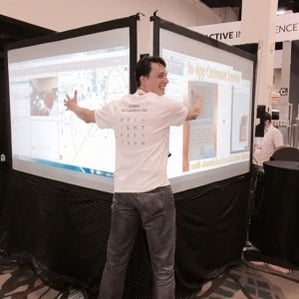 We would like to congratulate the winners of our drawing prizes which consisted of five $100 AMEX gift cards. The winners are:
1. Myra Kassim - Chesapeake Employers Insurance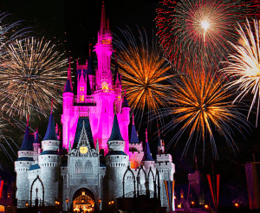 2. Dwayne Dorsett - Water and Sewer Corp
3. Pete Partin - Parkview
4. Dan Medelet - SRVR
5. Michael Dundon - Mera Software Services
Congratulations!!!