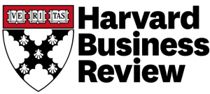 Even wonder who designed that cubicle you work in? You can read about the history of the development of the cubicle in this Harvard Business Review article. As often happens with posts like this one, reading the comments is necessary if you want to get the whole story. We think that this is a great jumping off point for a discussion about working at home. Contact centers have been way behind so-called knowledge workers in being permitted work-at-home flexibility. But with the increase in the pivotal role customer service plays in the customer service / customer experience world, how can they not be seen as knowledge workers? Of course, it is easy to understand why WAH has been slow in contact centers: if you couldn't verify the work they were doing, you weren't about to trust them; and you probably didn't have systems that could accommodate remote contact center workers. With ubiquitous high-speed internet access and cloud applications that basically just require a browser, it is finally becoming a very attractive option. Make sure your solution seamlessly supports at-home workers, remote monitoring and coaching, etc., and you are all set for a pilot. And when you do go towards WAH flexibility, you will also be ready to take advantage of some of the benefits, including:
Higher job satisfaction

Increased employee retention

Fewer sick days

Cost savings (space, utilities, parking lots, etc.)

Establishing some green initiative bona fides
If you manage a contact center and would like to see how the ServicePattern solution can help you manage the process, fill in the request-a-demo form and make sure that we show you all of the features that will help make your project a success.