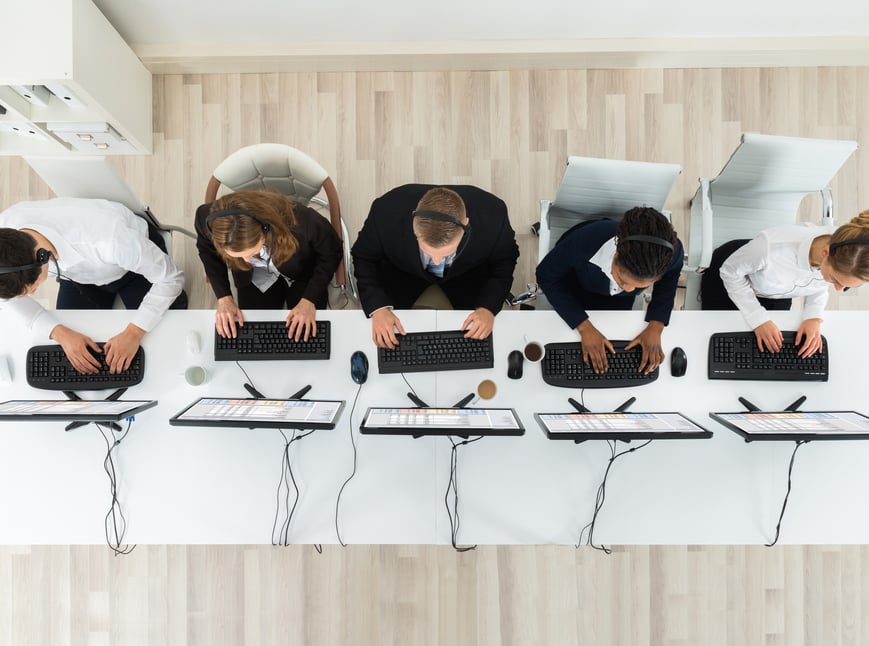 Over the last 10 years customers have begun demanding companies to communicate over multiple channels seamlessly, which has pushed contact centers to strive for better customer service through more innovative omnichannel call center technology. In a modern contact center there are specific features an omnichannel ACD needs to have.

Dropped Call Handling

- because cell phones have different coverage options and a limited battery life, dropped calls are more frequent. With more customers calling in from smart phones it is more important than ever that an ACD can connect a dropped call back to the same agent.

Multi-Session Chat

- similar to a customer calling back in and being reconnected with the same agent, a modern ACD should send a second chat initiation to the agent that worked with the customer on the first chat interaction if that agent is available.

True Omnichannel ACD - Standard ACDs with skills, priority, etc. are not designed to handle omnichannel interactions. It is necessary to implement an omnichannel ACD for use across all channels. For more read our latest blog on Skills based routing ACD vs. Omnichannel ACD.
Concurrency of Media

- concurrency of media will allow your agents to handle multiple types of interactions simultaneously. Not only does this increase the number of interactions handled, agents also feel more empowered, decreasing turnover.

Smart Incoming Call Delivery

- although all channels are important, voice calls are always more immediate and need to be answered as soon as possible to reduce wait time. A modern ACD should be able to override chat and other digital channels with a voice call. Bright Pattern achieves this with its

agent capacity model

. There are a few specific features your ACD should have for this functionality:

Ability to set precedent of channel

- ex: allow voice calls to interrupt other channels

Ability to set capacity per channel

- ex: you may allow you agent to handle up to 10 emails, but only up to 5 chats at a time because chats are more demanding This allows you to set limits to ensure that productivity is high without damaging customer satisfaction

Ability to limit additional interactions

- ex: when an agent is on a voice call you may want to limit the amount of new interactions that can come into queue

Omnichannel Reporting

- Siloed systems create a reporting and quality assurance headache when trying to piece together different channels along the customer journey. A modern ACD with omnichannel capabilities will tie together customer interactions so you can report on the entire customer journey.
There are many challenges involved in omnichannel customer service, but if you implement a true omnichannel ACD for the modern contact center like Bright Pattern's you can be sure to alleviate all of them while increasing productivity and ROI.