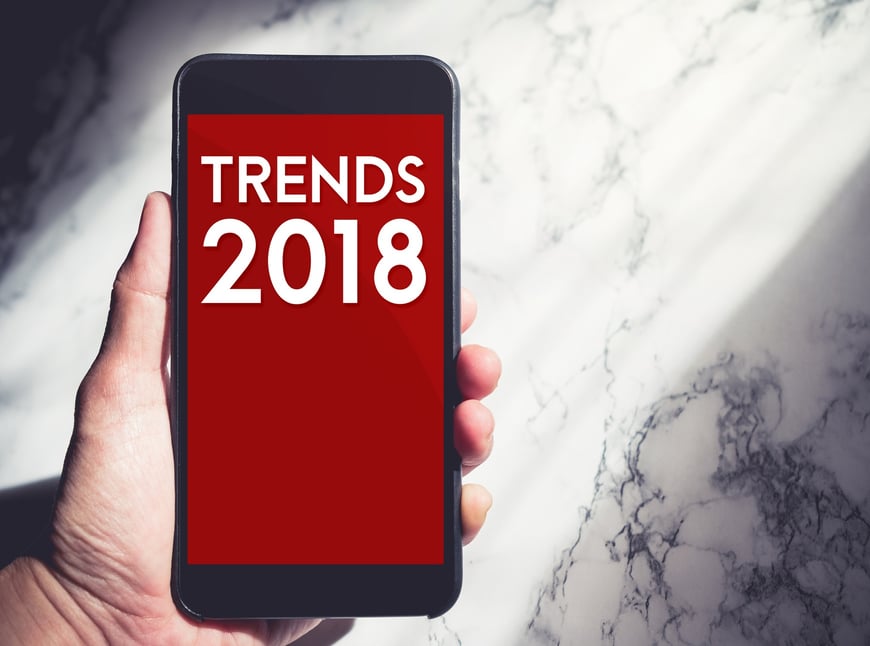 Last week we shared our top three trends for this year, and in this blog we will continue as we discuss enhancing the customer experience through self-service, agent engagement, automation and channel proliferation.
4. Self Service is about to get personal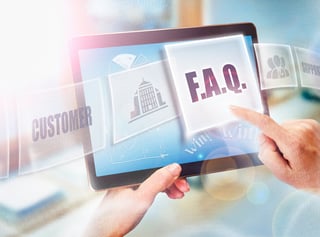 Personalization will be key for companies looking to keep up with customer expectations. The empowered customer is now king, but they do not want to have every option available to them at all times. Their time is precious and they want to have a self-service experience that is hyper-relevant to them.
Companies who know what product a customer has for instance, will be able to serve up a limited set of options and disregard the irrelevant. They will learn which channels a customer prefers and route them without having to ask. Organizations that take customer experience seriously through personalization will stand out from the noise and create loyal customers.
5. The Employee Experience Will Be Enhanced, Not Just the Customer Experience (EX=CX)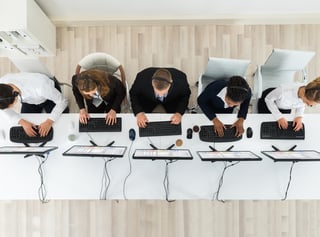 The customer service employee experience is changing rapidly, so companies need to find ways to ensure that their agents are well motivated and rewarded for taking on new responsibilities. As blended AI becomes more prevalent, the role of the agent or customer service representative will change. Forrester predicts more and more agents will quit because of work overload. An example of this trend would be tagging. A live chat agent can look through a chatbot transcript to see where the chatbot didn't understand the customer. The agent can tag an intent to that particular phrase. This additional task adds to an already complex list of responsibilities, applications, and processes that today's agent must own, use, and follow. Without the right tools companies put employee experience at risk.
Bright Pattern provides the most effective agent desktop in an all-in-one call center app, which offers a decluttered user interface that selects and displays the most relevant information based on context. Higher levels of employee and agent engagement are known to improve the customer experience.
6. Automation Spreads From the Back Office to the Front Office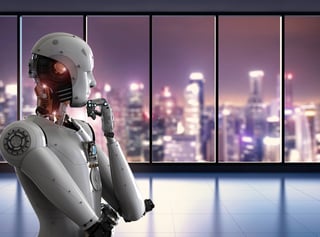 The big news in automation for 2018 will be the migration of many tried and tested robotic processes from the back office to help out in the front office. Automation will enable agents to focus on helping customers and spend less time on navigating systems or post-contact wrap up. Additionally, automation at the desktop will improve quality by decreasing errors of manual data entry, reducing rework, and decreasing complaints. Reducing manual tasks allows for a better focus on listening to the customer, empathizing, and providing a frictionless experience. In 2018, we'll see better collaboration between the front- and back office, and see the almost immediate ROI that robotic process automation has traditionally been known for.
7. Channel Proliferation is a Party That Won't Stop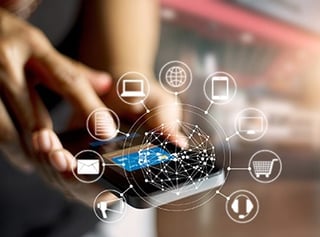 It's not news that consumers like to interact in the channel of their choice. And that channel can change on a whim and by the second. A conversation started in a messaging platform can migrate to a call that can shift to an email and back to a message.
But companies need to do a better job of offering a true omni channel experience. According to Dimension Data and their 2017 Global Customer Experience Benchmarking Report, only 8% of organizations say that they have all of their channels connected and, in fact, as many as 70% say that none or very few of their channels are connected.
And new channels are coming on stream all the time. Customers are communicating with brands using just emojis. Video chat is starting to be adopted. Screen Sharing, virtual assistants, in-app messaging will all continue there rise in 2018.
The big news here is that this explosion of customer expression will not be stopping any time in 2018. So how can a company keep up, let alone stay ahead?
The simple answer is to have a simplified multichannel setup for call center managers to enable a true omni channel communication style. In practice this means a conversation must be able to be continued when switching or changing channels. It means adding a messaging or content channel to an existing communication is a must. And finally the rich context of the conversation must be maintained at all times.
To do this in 2018, you must have the agent tools to simplify multi channel interaction handling. Bright Pattern has created a web-based agent desktop to make multichannel communication seamless. It keeps all the information needed in the visible portion of the desktop, it intelligently extracts the relevant elements of context to display eliminating switching, alt-tabbing, and scrolling through long pages, and it transparently rearranging the desktop when the the conversation changes from one channel to another.
Conclusion
2018 is going to be a big year of disruption for the contact center. The technology that's coming online and the shifting attitudes of business leaders will lead to some huge developments. At Bright Pattern we are well aware and well prepared for what's to come. Because just like you, the expectations of our customers will not stop growing.