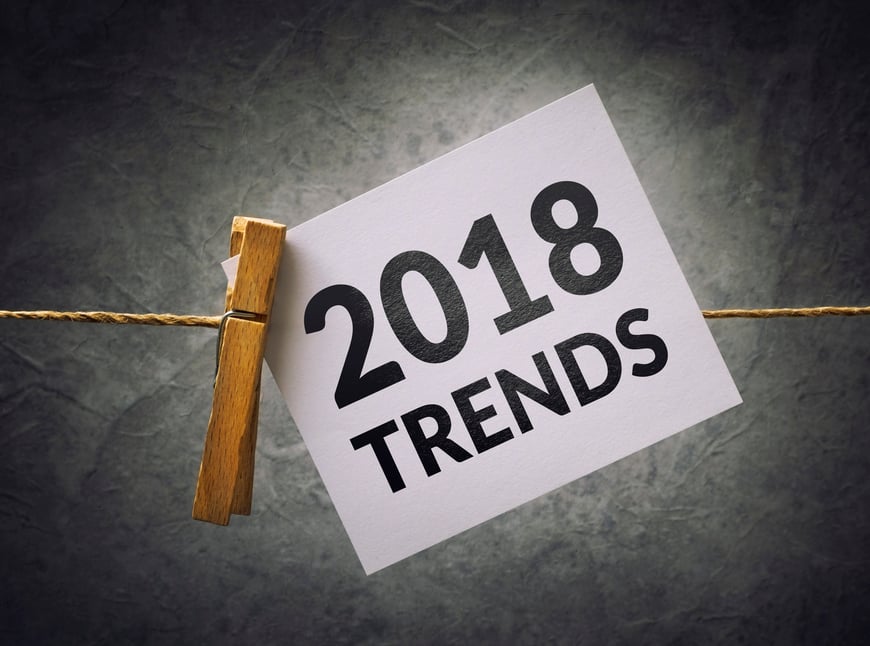 Customer experience (CX) ran out of steam in 2017. Almost all companies have by now realized that CX is the differentiator and customers value the experience above almost everything. Enormous effort and resources have been thrown at CX, and there have been huge gains. But according to Forrester's 2017 CX IndexTM, CX quality plateaued or declined for most industries and companies.
It's plain to see why. CX was a classic land grab where companies found it easy to deal with obvious problems. But now the hard work begins. Customers are getting used to enhanced experiences and want better and better service. Companies will need to keep up with these expectations or fall farther behind. Forrester is predicting that in 2018, 30% of companies will see further declines in CX performance, which will mean declines in growth or worse.
So are we going to stay put or decline? Or are we going to punch through to the next level? 2018 will be the year where this is decided. So what will be the big stories? How will technology and automation advance the customer experience? Here's what we think will be the trends in 2018.
1. Artificial Intelligence -

It's going to get real, very fast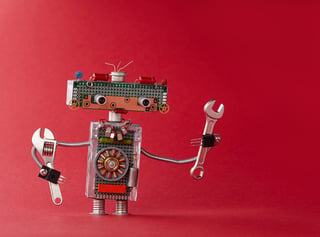 In the years running up to 2018, AI has been the solution to almost any problem. And for good reason: chatbots, robotic process automation, and virtual assistants have transformed customer experience and expectations, and have changed the roles of customer service agents for the better. But now the rubber meets the road.
The early gains were made by applying AI to existing business operations. The true growth moving forward will be to use AI to invent new ways to interact with the customer, reinvent business processes, and create whole new markets for products and services.
A Forrester survey tells us firms' investmentment in AI rose 51% in 2017. But 55% of firms have not yet achieved any tangible business outcomes from AI, and 43% say it's too soon to tell. That's because AI is not a plug-and-play proposition. Unless firms plan, deploy, and govern it correctly, new AI tech will provide small benefits at best or, at worst, result in unexpected and undesired CX-related outcomes. If CIOs and chief data officers (CDOs) are serious about becoming insight driven, 2018 is the year they must realize that simplistic approaches will only scratch the surface of possibilities that new tech offers.
Take machine learning for example. Companies are quickly realizing that, ironically AI requires huge amounts of human input. Agents are tagging text and speech, customer interactions. Companies are using their customers to teach their AI, and sales reps are training the AI rather than relying on out-of-the-box learning. Add to this the data hygiene and knowledge management required to keep an automated system up to date, and you will see an enhanced adoption of the blended AI model for 2018 where humans play a critical role in constantly perfecting AI to improve the customer experience.
Bright Pattern is a leader in this blended AI trend and automating with a human touch. For instance, our APIs allow bots to integrate with IBM Watson, Reply.ai, and Alterra to provide human-like interactions that can be switched to a live agent at any time. The agents also have internal assistants and bots that use AI to guide them through the call, offer suggestions, track tone and sentiment using cognitive analysis technology and natural language understanding.
2. Digital Transformation Needs to Pick up Speed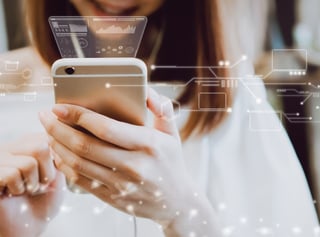 There are now heightened expectations from the customer and companies need to rise to meet them. Digital transformation is the key to making this happen. But it's not happening at a quick enough pace.
According to Forrester, up to 60% of executives feel they are lagging behind with their digital transformation initiatives. The trend for 2018 will be that digital transformation moves from just an IT or CIO issue to become the responsibility of the entire organization. Thinking will change, it will no longer be looked at as an investment that gets a return. Digital transformation will be seen as the one thing that will keep the company alive. In fact Forrester also has a sobering statistic for this: 20% of CEOs will fail to act: As a result, those firms will be acquired or begin to perish.
3. Moving to the Cloud Will Become Even Safer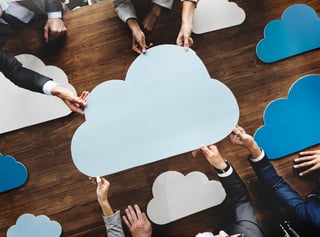 Here's some good news! The cloud is going to get even more business-friendly in 2018. We all know that moving to the cloud provides a way to avoid capital investment in volatile technology and focus on core competencies. And it enables companies like Bright Pattern to provide rapid innovation delivery, instant upgrades and provide integrations with other cloud systems.
Every tennant on the Bright Pattern Call Center solution enjoys the very latest, most advanced version of out software. This includes data, configuration, user management, and tenant individual functionality. Every company, department and user is on the same version and the latest patch level.
And, we offer the insurance of an on-premises option using exactly the same cloud software for call centers, ensuring an additional level of control. Moreover, switching to an onsite option or back to the cloud is as easy as downloading the export file of your account and uploading it into another system.
The cloud will continue to be a dominant force in the digital transformations of virtually all successful companies. With continued innovation from Bright Pattern, we do not see this trend losing steam in 2018.
2018 is going to be a big year of disruption for the contact center. Stay tuned for Part 2 next week!