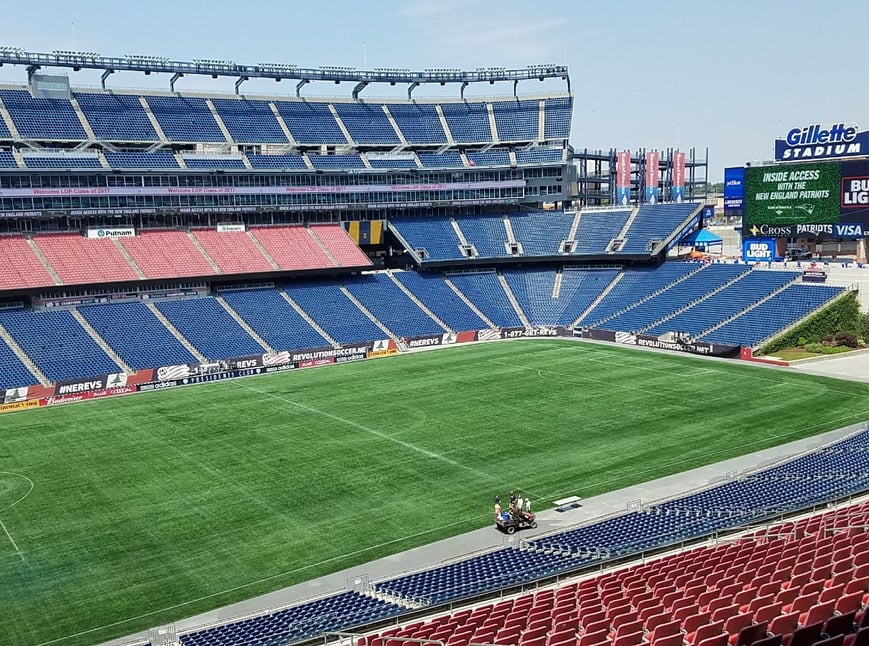 This week Bright Pattern was a proud sponsor of the annual Northeast Contact Center Forum (NECCF) Conference and Expo. The event was held at the beautiful Gillette Stadium and brought together over 400 contact center leaders and industry experts.
This years event had topics ranging all the way from employee engagement to leveraging new and innovative technologies in the contact center, but the buzz was really all about the digital age of customer experience.
With the two leading sessions titled "Realizing A Connected Digital Experience: 5 Actions For Your Contact Center" and "Digital Crisis or Redemption – Findings and Trends from Dimension Data", omnichannel and some of the newer digital channels including video and chatbots, were all the attendees could talk about during networking breaks.
Many attendees were even curious what digital channels Bright Pattern provides on their omnichannel platform. My answer was everything! This conference really made my job easy as a Senior Sales Executive at Bright Pattern, because we have always been ahead of the curve when it comes to providing innovative and seamless channel options to our customers.
Bright Pattern is award winning and was placed on the Gartner FrontRunners Magic Quadrant as a leader because of our best of breed omnichannel software that revolutionizes customers service for enterprise companies worldwide.