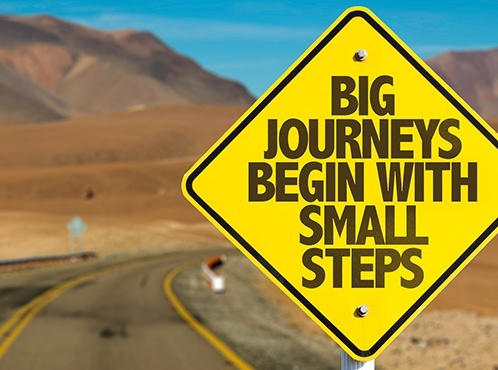 Mobile, omnichannel, AI, integrated CRM, analytics -- with the universe of contact center technologies rapidly expanding in every dimension, decision-makers may find it challenging to know where to focus their attention and investments.
Which areas are critical for delivering a good customer experience?
Which can be implemented without disrupting operations?
Which will help boost agent productivity?
Which can you ignore until the technology matures or better suits your business strategy?
By looking at both the areas of technological innovation and their impact on the customer experience, contact center leaders can develop a clearer picture of which areas will be most beneficial to their business goals.
Here's a round-up of a few Technologies Transforming the Contact Center. Most organizations looking to transition to a next-generation contact center, enhance agent productivity, and improve the customer experience will look for solutions that incorporate several of these innovations.
Cloud-based infrastructure

: Cloud-based contact centers have numerous benefits, including greater flexibility, simplified integration, and plenty of room for growth. With less on-premise equipment to maintain and

on-the-fly software upgrades

, IT costs decrease and reliability improves.

AI-enabled bots and intelligent virtual agents (IVAs):

Providing a way to serve customers better, bots and other non-human points of contact offer two benefits. First, they enable a higher level of self-service, allowing more forms of customer engagement, and second, they can offload many routine inquiries, freeing valuable live agent resources to focus on more complex interactions.

Knowledge management:

The advancement of AI has stimulated new innovations in how knowledge management (KM) is defined and used in the modern contact center. Beyond searchable content or forums, KM can also empower agents by providing real-time access to subject matter experts and best practices. With access to robust KM systems, agents can solve customer problems faster and more accurately.

Speech analytics:

Gathering customer information provides key insights into contact center performance and operations. The most innovative contact center solutions use

speech analytics

to help route inquiries and provide immediate feedback to agents and managers, resulting in higher quality customer interactions.
Other innovations, such as voice biometrics, customer journey analytics, and gamification, also have merits for certain contact center uses. The best place for contact center leaders to start is to have a clear understanding of their organization's unique business goals and needs, and then evaluate the innovations that promise the most benefits.